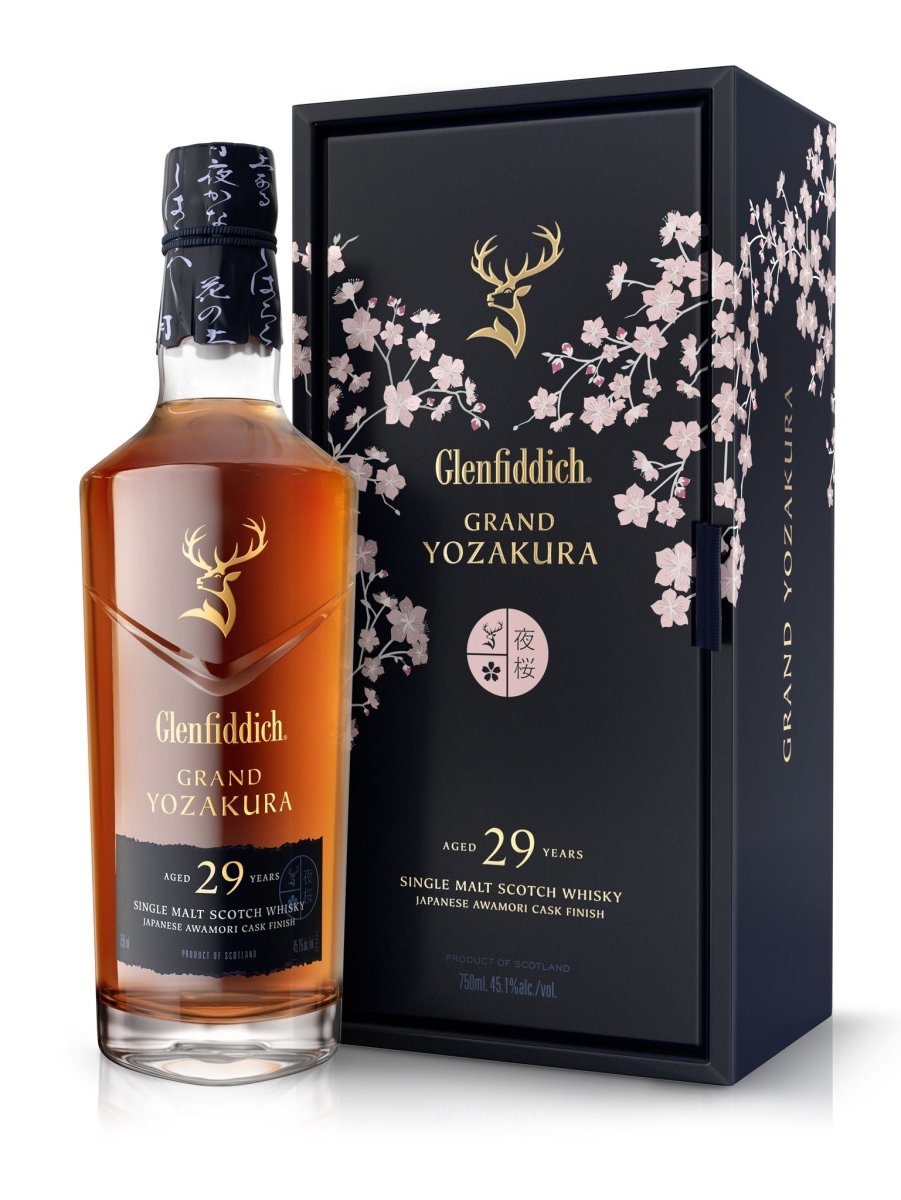 Glenfiddich 29 Year Old Grand Yozakura
---
Sale price

$4,980.00
Regular price
(/)
---
Glenfiddich 29 Year Old Grand Yozakura – A Symphony of Legacy and Craftsmanship

Embarking on a journey with Glenfiddich 29 Year Old Grand Yozakura is like opening a cherished book of tales that blends Scottish heritage with the essence of Japan. Every drop tells a story, one that has been patiently waiting for nearly three decades to be shared with discerning souls.

Merging of Worlds in a Bottle
Originating from the heart of Speyside in Scotland, Glenfiddich's 29 Year Old Grand Yozakura is a testament to masterful distillation and the meticulous aging process. The spirit pays homage to the Yozakura, a beautiful phenomenon where cherry blossoms are illuminated under the moonlight in Japan. It's this evocative imagery and the spirit of the cherry blossoms that the whisky tries to encapsulate – a blend of fragility, beauty, and endurance.

A Palette of Flavors
The first encounter with the Glenfiddich 29 Year Old Grand Yozakura is a mesmerizing ballet of aromas – think mature oak, rich leather, and a hint of cherry blossom. On the palate, the dance continues with a luxurious cascade of dried fruits, dark chocolate, and a whisper of smoky peat. The lingering finish brings forth a gentle reminder of Japan, with notes of sakura and a touch of umami, as if the spirit of the Yozakura night is bidding you a fond farewell.

An Artful Presentation
With a whisky of this stature, it's not just about the taste. The Glenfiddich 29 Year Old Grand Yozakura is housed in a bottle that speaks of elegance and grace. It stands as a tribute to the art and tradition that has gone into its creation, inviting one to pause and appreciate its splendor before indulging.

Savoring the Moment
To truly honor the Grand Yozakura, it deserves a contemplative setting. Whether that's a serene evening by the fireplace or a moment of reflection in a quiet study, this whisky is best appreciated when time stands still, allowing every note and nuance to be savored.

In the vast ocean of fine spirits, Glenfiddich 29 Year Old Grand Yozakura stands as a beacon of excellence, a harmonious union of two proud cultures. Its allure lies not just in its flavor but in the journey it offers – a voyage through time, tradition, and the tapestry of human craftsmanship. Embrace its narrative and let the spirit of the Grand Yozakura enrich your soul.
| | |
| --- | --- |
| Type | Whisky |
| Region | Scotland, United Kingdom |
| Brand | Glenfiddich |
| SKU | 30755 |
| Alcohol content | 45.1% |
| Size | 750mL |
This product is currently only available for delivery in the following provinces: Ontario
Please be advised that the vintage of the product may differ from the image shown, as the latest vintage available from the winery or Liquor Control Board of Ontario's inventory will be delivered, unless the vintage is specified in the product title.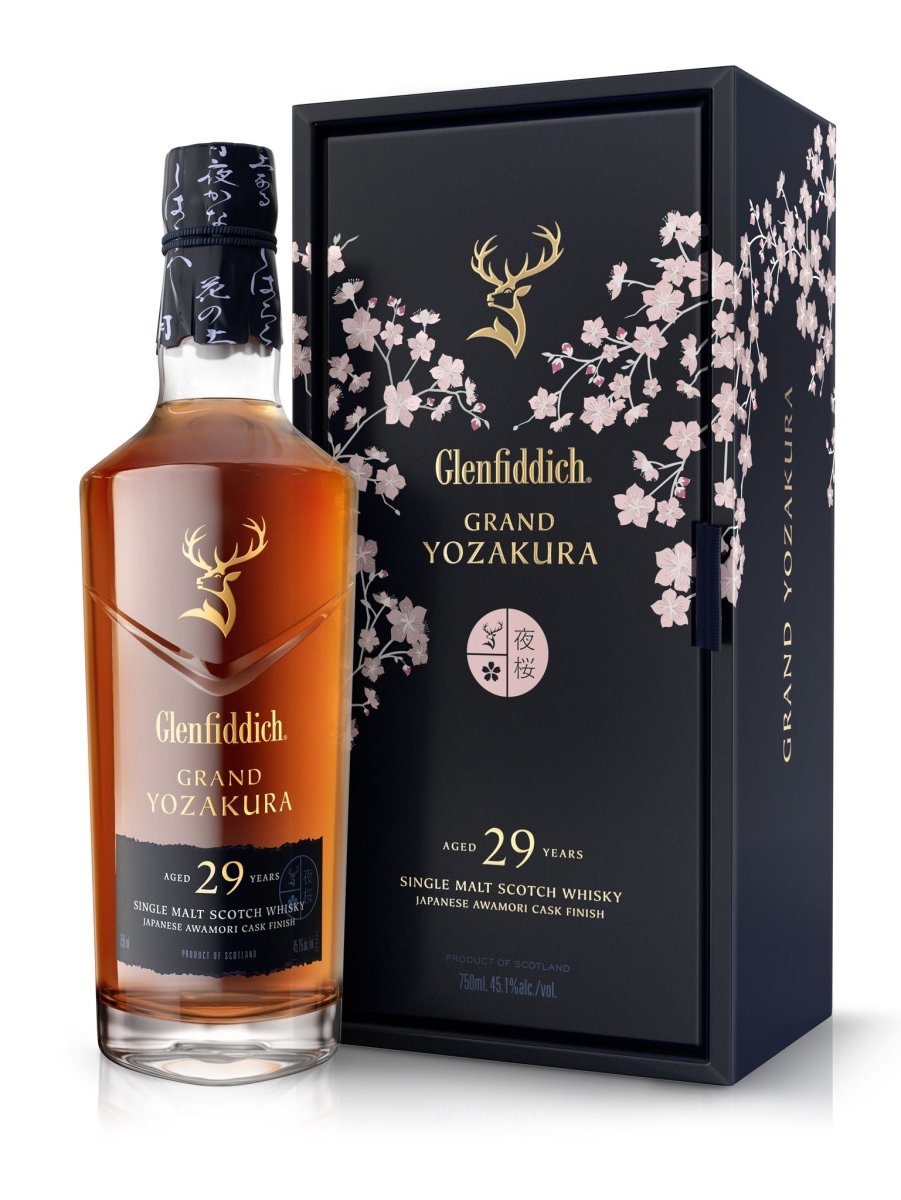 Glenfiddich 29 Year Old Grand Yozakura
Sale price

$4,980.00
Regular price
Choose options