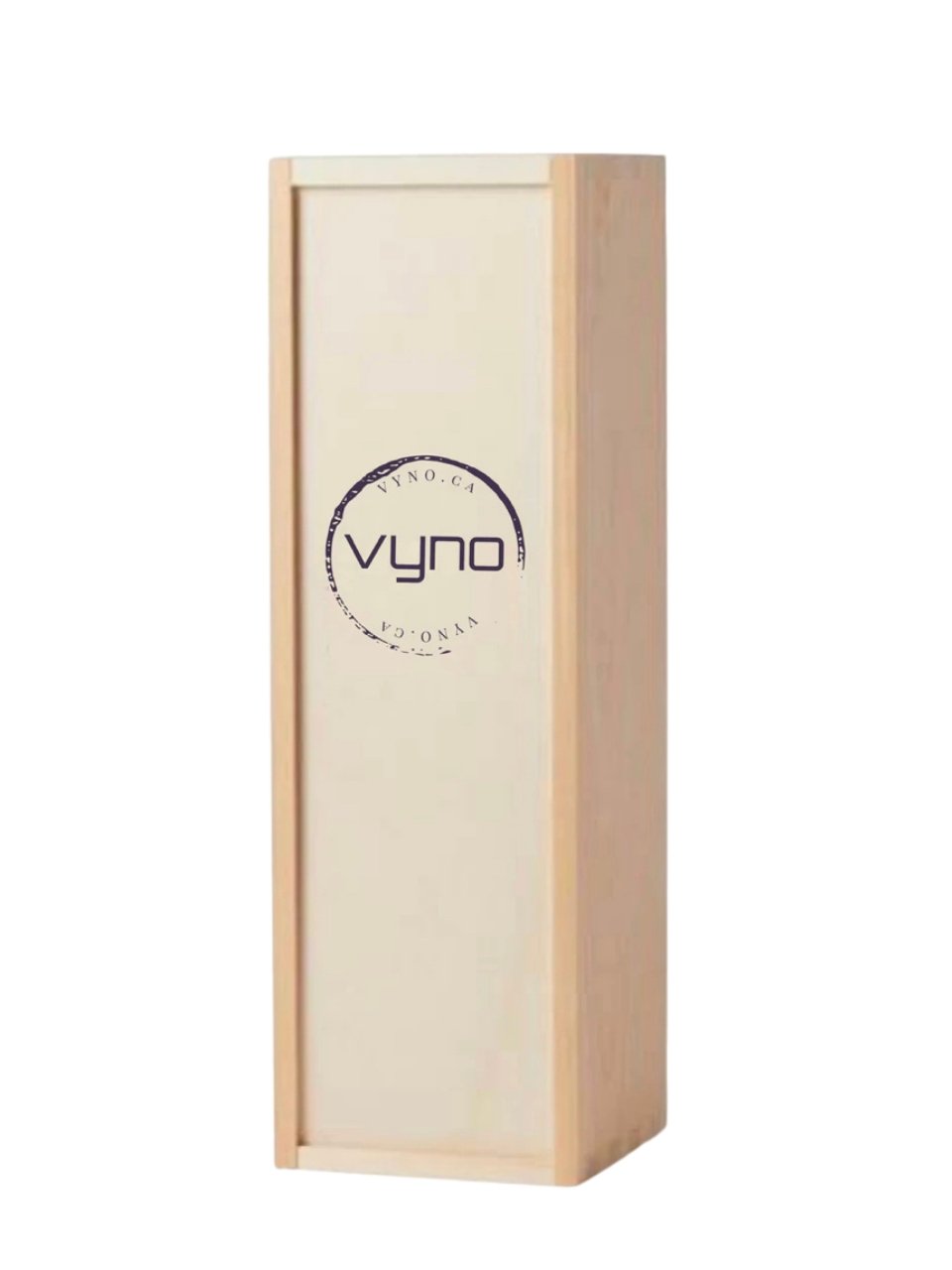 Wooden One Bottle Gift Box
---
---
Present with Elegance: The Exclusive Vyno Wooden Gift Box Experience the pinnacle of sophisticated gifting with our Exclusive Vyno Wooden Gift Box, meticulously crafted to nestle any 750mL bottle of fine wine or champagne. This luxurious gift box, not only a container but a statement of elegance, provides a fitting vessel to enhance and elevate your prestigious gifting moments, ensuring that your expression of appreciation or celebration is both lasting and memorable.
Exquisite Craftsmanship: The Allure of the Vyno Wooden Gift Box
Renowned for its meticulous craftsmanship and timeless design, the Vyno Wooden Gift Box beautifully enrobes your selected bottle, providing a visually captivating and protective encasement. The rich, polished wood and secure construction create an ideal sanctuary for safeguarding and showcasing your chosen wine or champagne, making it a treasured keepsake for recipients.
Enduring Elegance: A Timeless Gifting Gesture
The Vyno Wooden Gift Box stands as a symbol of enduring elegance, transforming any bottle into a gift of distinction. Suitable for a diverse range of occasions and celebrations, it promises to convey your sentiments with a classic sophistication, turning moments of generosity into cherished memories.
The Vyno Wooden Gift Box: A Harmonious Blend of Style and Sentiment
Bridging together impeccable style and heartfelt sentiment, the Exclusive Vyno Wooden Gift Box encapsulates the spirit of celebrated giving, ensuring your esteemed wine or champagne gift is presented in a manner reflective of your thoughtful consideration and refined taste. Infuse your gifting with a touch of timeless elegance, allowing the Exclusive Vyno Wooden Gift Box to beautifully articulate your sentiments through its exquisite form and splendid presentation.
This product is currently only available for delivery in the following provinces: Ontario
Please be advised that the vintage of the product may differ from the image shown, as the latest vintage available from the winery or Liquor Control Board of Ontario's inventory will be delivered, unless the vintage is specified in the product title.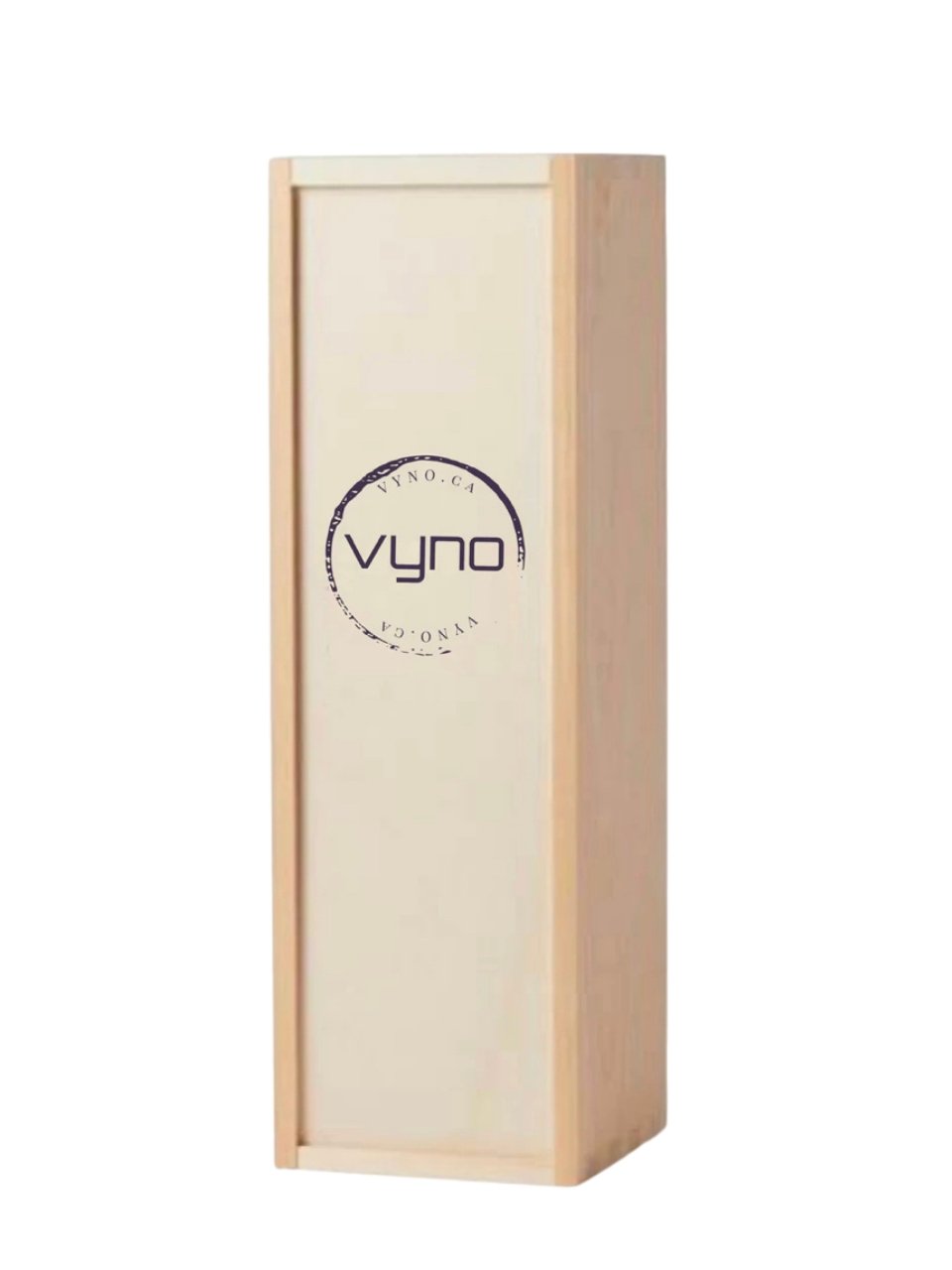 Wooden One Bottle Gift Box
Sale price

$22.00
Regular price
Choose options