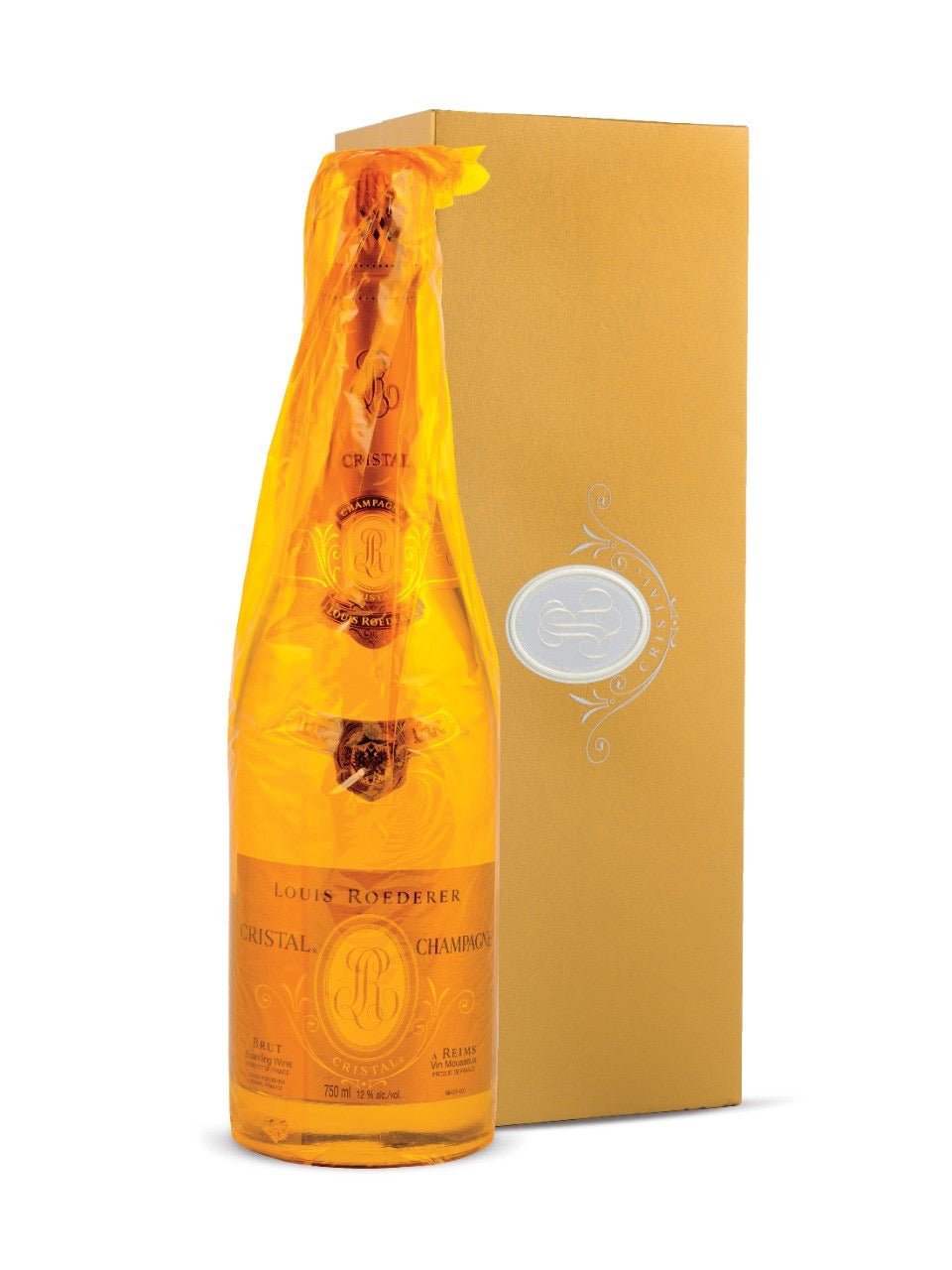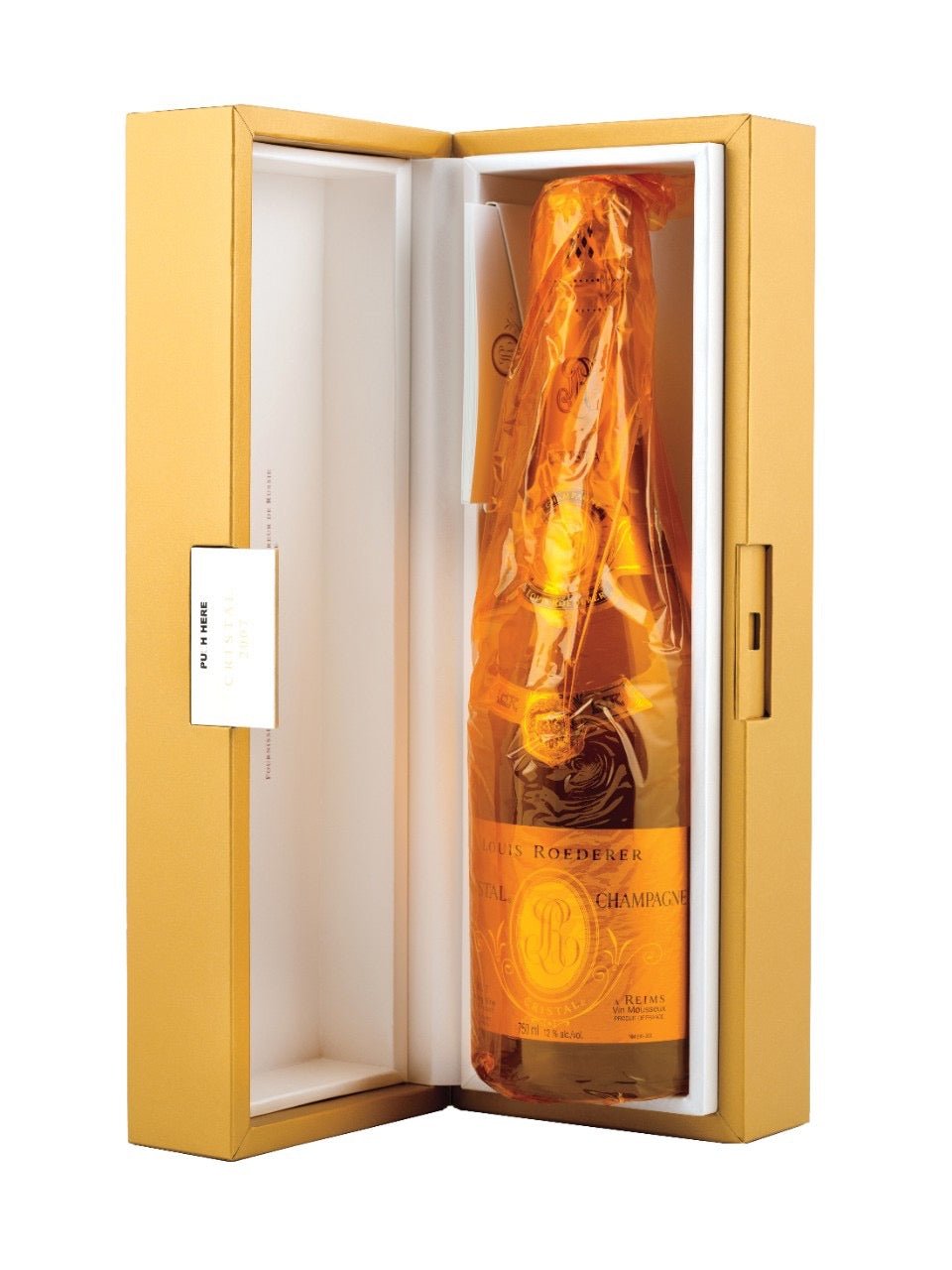 Louis Roederer Cristal Brut Champagne
---
---
Louis Roederer Cristal Brut Champagne – An Elixir of Elegance and Prestige

Dive into the world of champagne royalty with Louis Roederer Cristal Brut. This legendary sparkling wine, originating from the historic vineyards of the Champagne region in France, is synonymous with luxury, sophistication, and unparalleled taste. With a legacy spanning centuries, the Louis Roederer House has crafted an effervescent masterpiece that has graced the tables of tsars, celebrities, and connoisseurs alike.

Legacy of the Louis Roederer House
At the heart of this champagne lies the passion and expertise of the Roederer family, who have been guardians of a time-honored winemaking tradition. Every bottle of Cristal Brut tells a tale of dedication and finesse. As you pour, delicate bubbles rise, releasing an aromatic symphony of lemon, white peach, and jasmine, intertwined with notes of toasty brioche.

The Taste of Timelessness
On tasting, Louis Roederer Cristal Brut unravels a layered palate: crisp orchard fruits yield to nuances of honey and almond, culminating in a finish that is both silky and invigorating. This is the magic of the blend – primarily Pinot Noir and Chardonnay, nurtured in chalk-rich soils, capturing the essence of every season, and matured to perfection.

Elevate Celebrations in Toronto
For those in Toronto, adding the opulence of Louis Roederer Cristal Brut to your events has never been easier. Through our premier wine delivery Toronto service, experience the grandeur of this iconic champagne, ensuring that every toast you make resonates with elegance and distinction.

The Perfect Gesture of Magnificence
As part of our esteemed Canada gift delivery collection, Louis Roederer Cristal Brut stands as a beacon of luxury gifting. Whether commemorating a landmark event, expressing profound gratitude, or elevating a simple gathering, this champagne makes every moment truly unforgettable.

In the realm of sparkling wines, Louis Roederer Cristal Brut reigns supreme, offering not just a beverage, but a journey through time, tradition, and taste. Indulge in this emblem of French winemaking excellence, and let each sip transport you to a world of sheer elegance and pleasure.
| | |
| --- | --- |
| Type | Champagne |
| Grapes | 40% Chardonnay and 60% Pinot noir |
| Region | Champagne, France |
| Winery | Louis Roederer |
| SKU | 268755 |
| Alcohol content | 12% |
| Size | 750mL |
This product is currently only available for delivery in the following provinces: Ontario
Please be advised that the vintage of the product may differ from the image shown, as the latest vintage available from the winery or Liquor Control Board of Ontario's inventory will be delivered, unless the vintage is specified in the product title.
Louis Roederer Cristal Brut Champagne
Sale price

$590.00
Regular price
Choose options