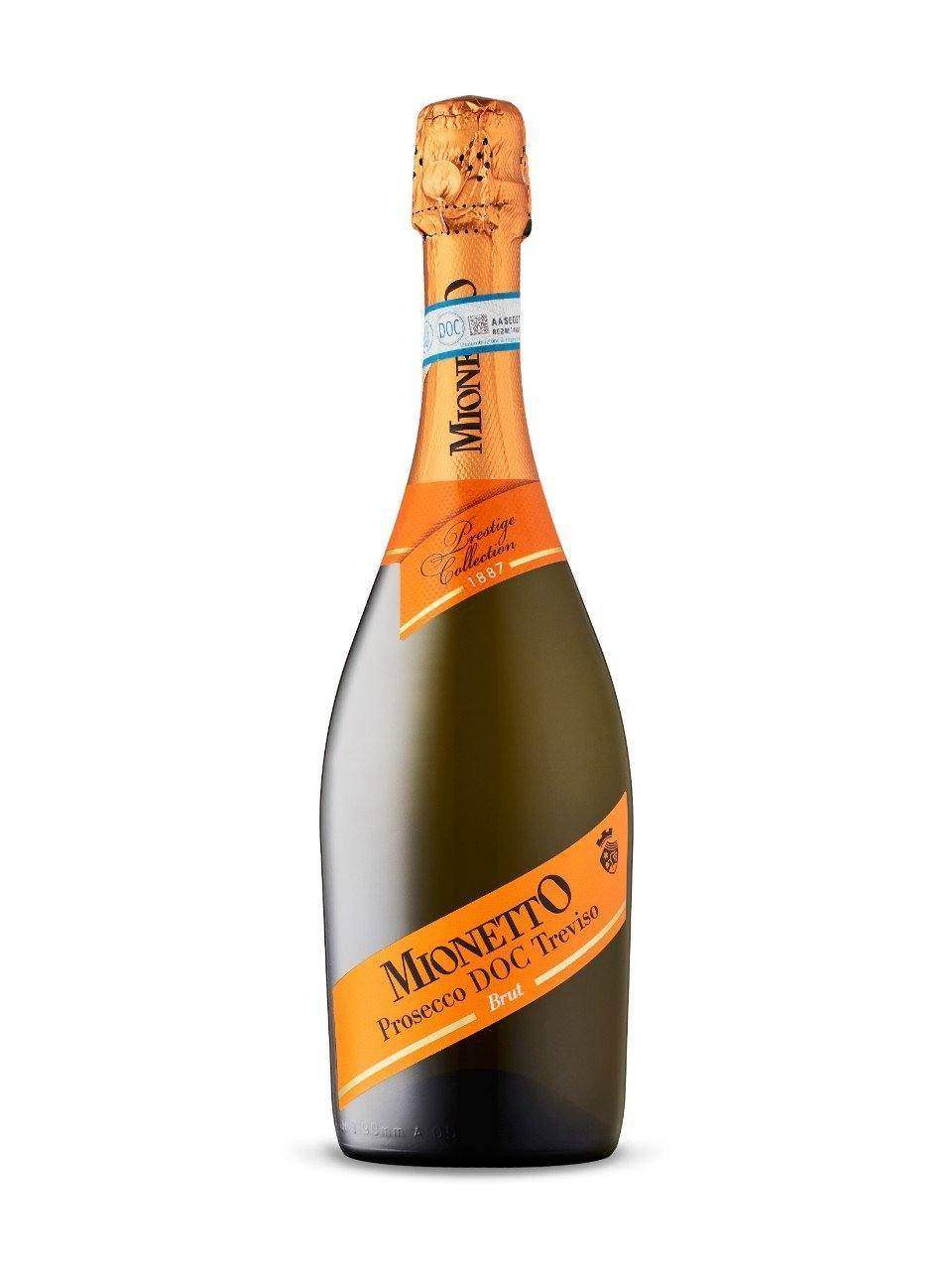 Mionetto Prestige Prosecco Brut DOC Treviso
---
---
Mionetto Prestige Prosecco Brut DOC Treviso: The Essence of Italian Sparkle
Embarking on a Journey of Bubbly Excellence
Mionetto Prestige Prosecco Brut invites you to delve into a sparkling world, originating from the scenic hills of Valdobbiadene within Italy's Treviso area. Esteemed for preserving the legacy of quality Prosecco, Mionetto takes you on a tantalizing journey through vigorous bubbles and alluring aromas, embodying the finesse of the DOC Treviso classification.
Celebrating the Vibrancy of Glera Grapes
Expertly crafted from the distinct Glera grapes, this Prosecco unfolds a vibrant tapestry of crispness and effervescence. The lively bubbles intertwine with delicate aromas of green apple and white peach, resulting in a stimulating sensory experience, while adhering to the Brut style's elegant dryness.
Tradition and Innovation in Every Sip
Meticulously following the Charmat method for its creation, Mionetto Prestige Prosecco Brut retains the aromatic intensity and freshness of the Glera grapes. Through a harmonious balance between time-honored traditions and innovative techniques, it ensures a consistent and exquisite quality that has been associated with the Mionetto name since 1887.
A Versatile Companion to Gastronomy
Whether it's a seafood pasta, light salads, or soft cheeses, this Prosecco showcases a versatile character that pairs splendidly with a myriad of dishes. Its crisp acidity and persistent bubbles provide a refreshing contrast to various textures and flavors, enhancing your culinary explorations.
Bringing Life to Every Celebration
Conveying a spirit of celebration and sophistication, Mionetto Prestige Prosecco Brut elegantly accompanies moments of joy and festivity. Whether for a grand occasion or simply elevating a casual gathering, its vibrant bubbles and captivating aromas are sure to uplift spirits and encapsulate moments in a bubble of Italian excellence.
| | |
| --- | --- |
| Type | Prosecco |
| Grapes | Glera |
| Region | Veneto, Italy |
| Winery | Mionetto |
| SKU | 483339 |
| Alcohol content | 11% |
| Size | 750mL |
This product is currently only available for delivery in the following provinces: Ontario
Please be advised that the vintage of the product may differ from the image shown, as the latest vintage available from the winery or Liquor Control Board of Ontario's inventory will be delivered, unless the vintage is specified in the product title.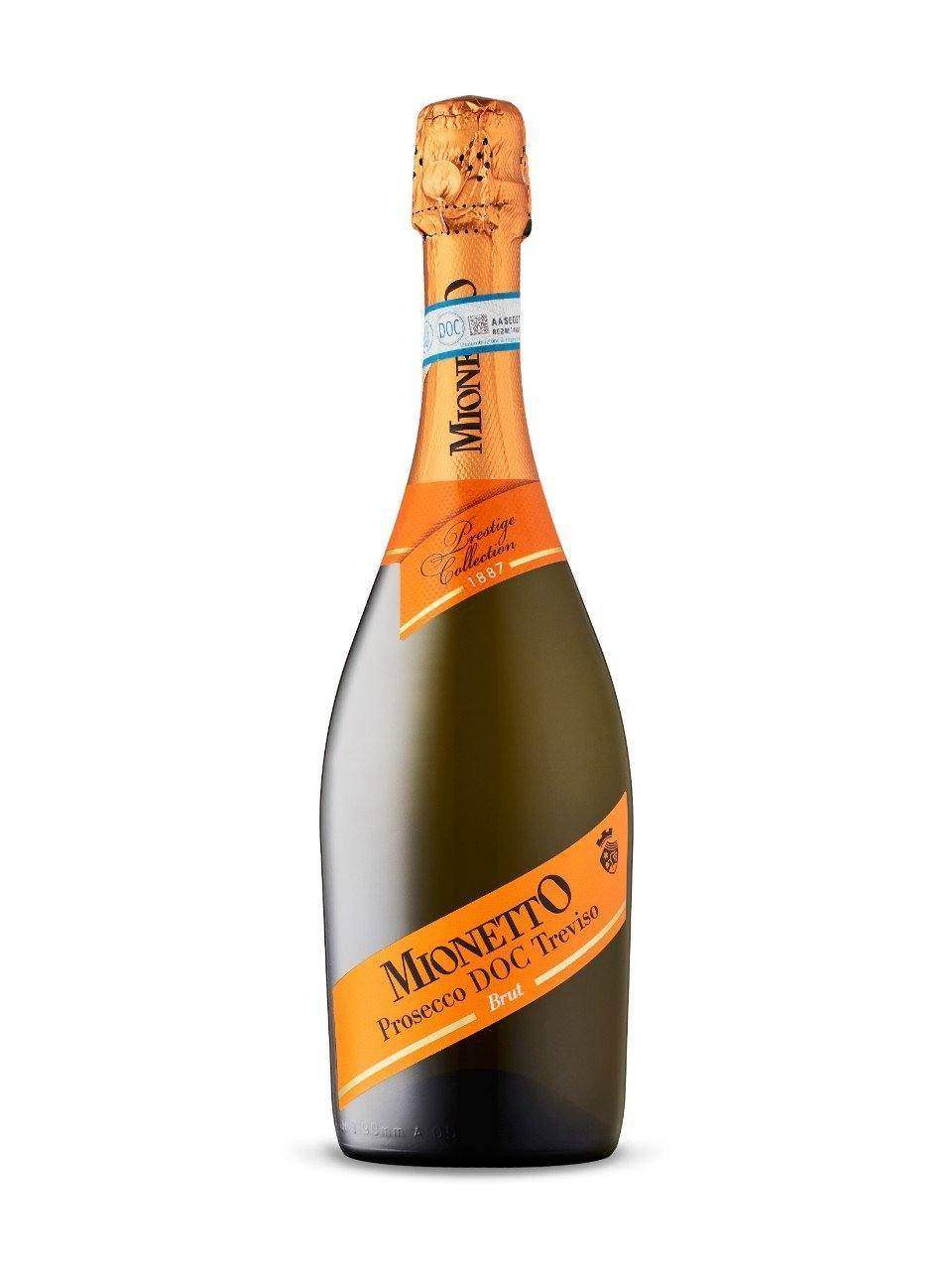 Mionetto Prestige Prosecco Brut DOC Treviso
Sale price

$25.00
Regular price
Choose options