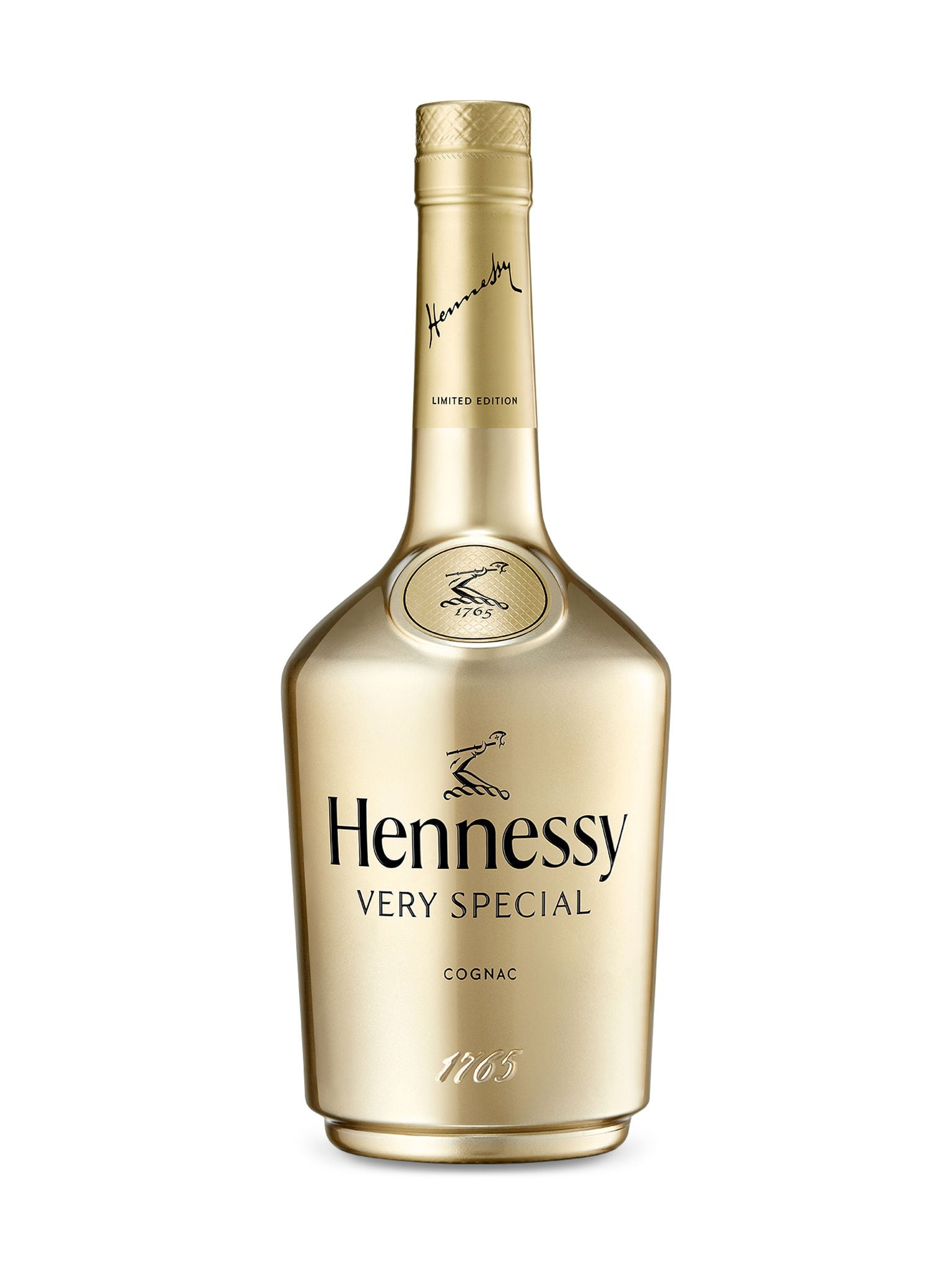 Hennessy VS Cognac
---
Sale price

$95.00
Regular price
(/)
---
Hennessy VS Cognac: A Timeless Emblem of the Art of Cognac
Introduction to a Cognac Icon
Hennessy VS Cognac, also known as Hennessy Very Special, holds a place of prominence in the world of spirits as the world's most popular cognac. The "VS" designation signifies that the youngest eau-de-vie in the blend has been aged for at least two years, though many in the blend are older. It's a blend that encapsulates the essence of the Hennessy maison's artistry, history, and dedication to quality.
The Distinctive Character of Hennessy VS
With a blend of over 40 eaux-de-vie from the four premier growing regions of the Cognac area, Hennessy VS is a vibrant, bold cognac characterized by its harmonious balance of robust flavors. It is an expression of expertise and consistency, year over year.
Aroma and Palate: The Hennessy VS Experience
The sensory journey of Hennessy VS begins with its aroma — an inviting combination of light fruit notes, highlighted by vanilla and a subtle hint of oak, derived from its time spent maturing in French barrels. Upon tasting, Hennessy VS reveals a complex palate of flavors including ripe fruits, a tinge of spice, and a gentle woodiness, leading to a persistent finish that is both smooth and satisfying.
Serving Hennessy VS: A Versatile Delight
Hennesy VS's versatility makes it a favorite in a variety of settings. It is as delightful enjoyed neat or on the rocks as it is when mixed into a cocktail. The robustness of its flavors ensures that Hennessy VS stands up well in a wide array of classic drinks, from a simple Cognac and ginger ale to more elaborate concoctions like the Sidecar or a VS-based Sazerac.
Crafting the Very Special Blend
The making of Hennessy VS is a careful process that has been refined over the maison's more than 250-year history. It is the product of a rigorous selection process, where each eau-de-vie is individually selected for its potential to contribute to the blend's overall harmony and longevity of flavor.
Hennessy: A Legacy of Excellence
Hennessy has long been synonymous with the world's finest cognacs, and the VS label is the flagship of its range. The brand's commitment to excellence and innovation has solidified its reputation as a cognac of distinction. Hennessy's dedication to the craft is evident in every bottle of VS, a cognac that represents both the maison's heritage and its future.
The Hennessy VS Experience: Beyond the Glass
Enjoying Hennessy VS is about more than just the taste — it's about the experience. It's about the warm glow that spreads with each sip, the way it enhances moments of celebration, and its ability to turn even the most ordinary day into a special occasion. It's a cognac that invites conversation, relaxation, and enjoyment.
Gifting Hennessy VS
Presenting someone with a bottle of Hennessy VS is to offer them more than just a spirit; it's to give them a key to a world-renowned legacy of cognac-making. With its rich flavor and storied background, Hennessy VS is a gift that speaks volumes — it's a gesture of sophistication, a nod to good taste, and a celebration of the finer things in life.
The Quintessential Cognac
Hennessy VS Cognac is a staple for both connoisseurs and novices alike, a quintessential example of what cognac should be. Whether you are raising a glass to mark a milestone, unwinding after a long day, or simply enjoying the company of good friends, Hennessy VS promises a cognac experience that is both enriching and utterly memorable.
Embrace the heritage, savor the complexity, and toast to the moments with Hennessy VS, a cognac that continues to stand at the forefront of the spirit world, inviting all to discover the heart and soul of Hennessy.
| | |
| --- | --- |
| Type | Cognac |
| Color | Clear and bright, with a beautiful amber hue. |
| Region | Cognac, France |
| Brand | Hennessy |
| SKU | 34010 |
| Alcohol content | 40% |
| Size | 750mL |
This product is currently only available for delivery in the following provinces: Ontario
Please be advised that the vintage of the product may differ from the image shown, as the latest vintage available from the winery or Liquor Control Board of Ontario's inventory will be delivered, unless the vintage is specified in the product title.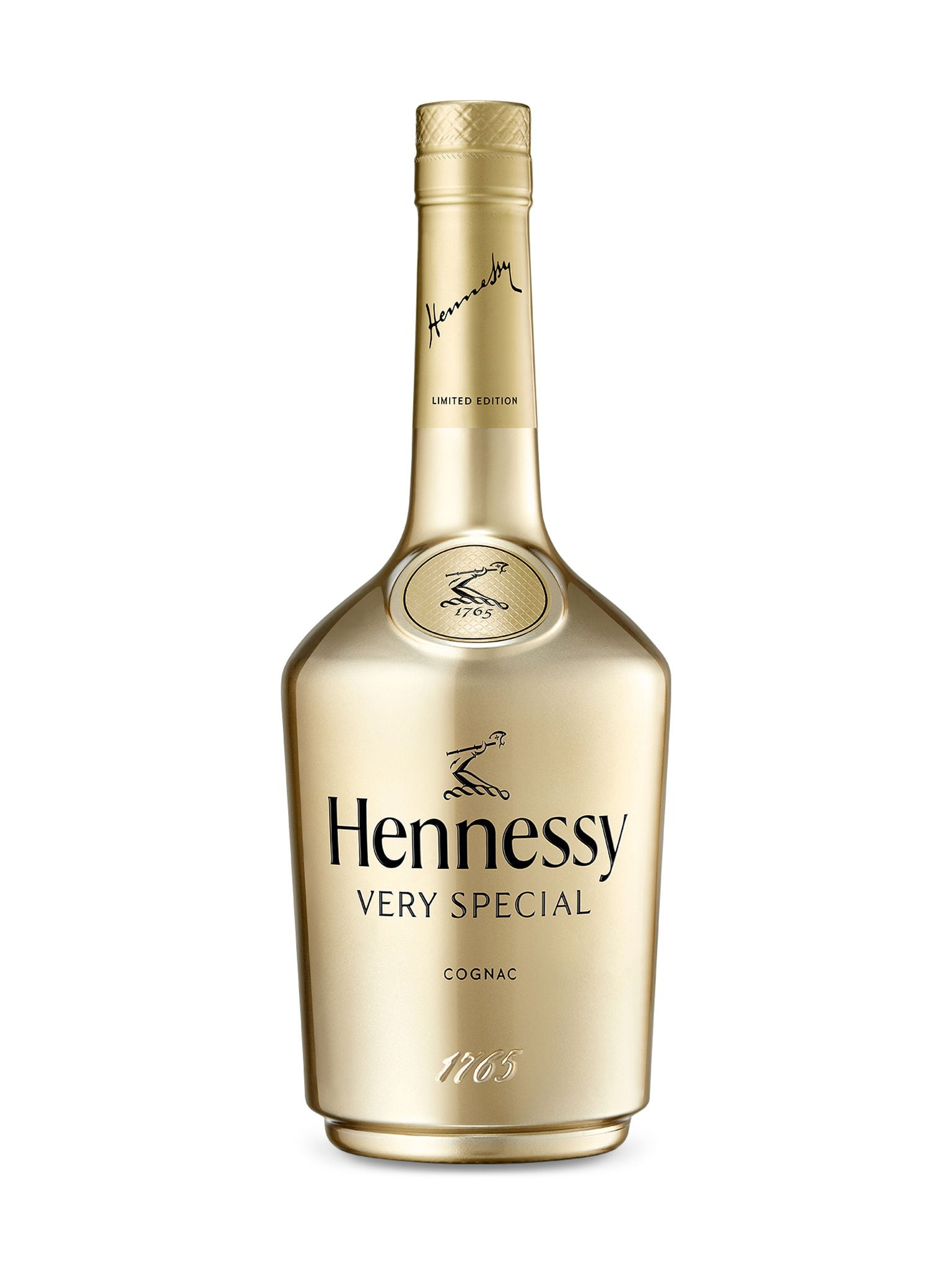 Hennessy VS Cognac
Sale price

$95.00
Regular price
Choose options