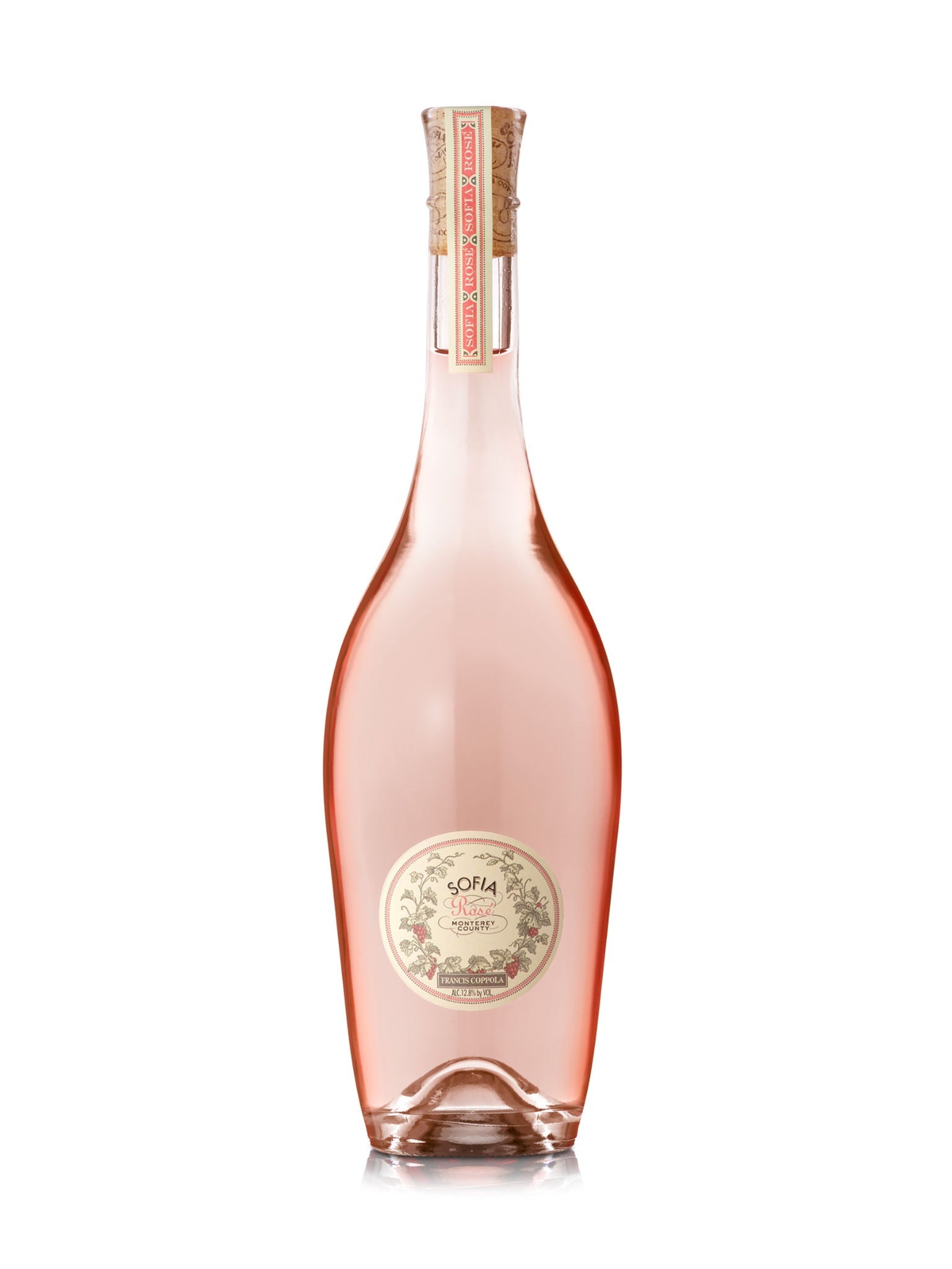 Francis Coppola Sofia Rosé
---
---
Francis Coppola Sofia Rosé: A Ballet of Elegance and Aromatic Allure

Indulge in the delicate embrace of Francis Coppola Sofia Rosé, a wine that beautifully entwines finesse with a playful aromatic bouquet, offering an intimate journey through refined palates and fragrant vineyards. Named after Francis Ford Coppola's daughter, Sofia, this rosé speaks volumes of elegance, embodying a gentle soul with a spirited twirl.

The ballet of flavors begins with a gentle pour, revealing a stunning, light pink hue that is synonymous with grace and delicate charm. A captivating nose of fresh strawberries, raspberries, and delicate rose petals dance in harmonious unity, inviting you to delve deeper into its exquisite character. The palate is met with a vibrant ensemble of red fruit, underlined with subtle citrus notes, guiding you through a tantalizing journey of crisp, refreshing finishes and beautifully balanced acidity.

Whether it's a leisurely afternoon brunch or a poignant sunset toast, Sofia Rosé effortlessly graces any occasion with its enchanting presence. Pair it with light salads, soft cheeses, or a fresh fruit tart to enhance its delightful, refreshing character, making every sip a celebration of the subtler, refined notes in life.

Gifting Elegance with Francis Coppola Sofia Rosé

Choosing Francis Coppola Sofia Rosé as a gift is a heartfelt ode to moments that are meant to be cherished and celebrated. Its gentle demeanor and delicate flavors curate an experience that transcends the ordinary, making it an eloquent expression of appreciation, love, or congratulation.

The subtle complexity and elegant profile of Sofia Rosé create a versatile appeal, ensuring that it is adored by connoisseurs and casual sippers alike. Its beautifully designed bottle, coupled with the graceful wine it encases, crafts a gift that is both aesthetically and sensorially delightful, rendering moments of celebration, gratitude, and love into a timeless memory, gently echoed in every future pour.




| | |
| --- | --- |
| Type | Rosé Wine |
| Grapes | Syrah and Pinot Noir |
| Region | California, United States |
| Winery | Francis Coppola |
| SKU | 284943 |
| Alcohol content | 12.5% |
| Size | 750mL |
This product is currently only available for delivery in the following provinces: Ontario
Please be advised that the vintage of the product may differ from the image shown, as the latest vintage available from the winery or Liquor Control Board of Ontario's inventory will be delivered, unless the vintage is specified in the product title.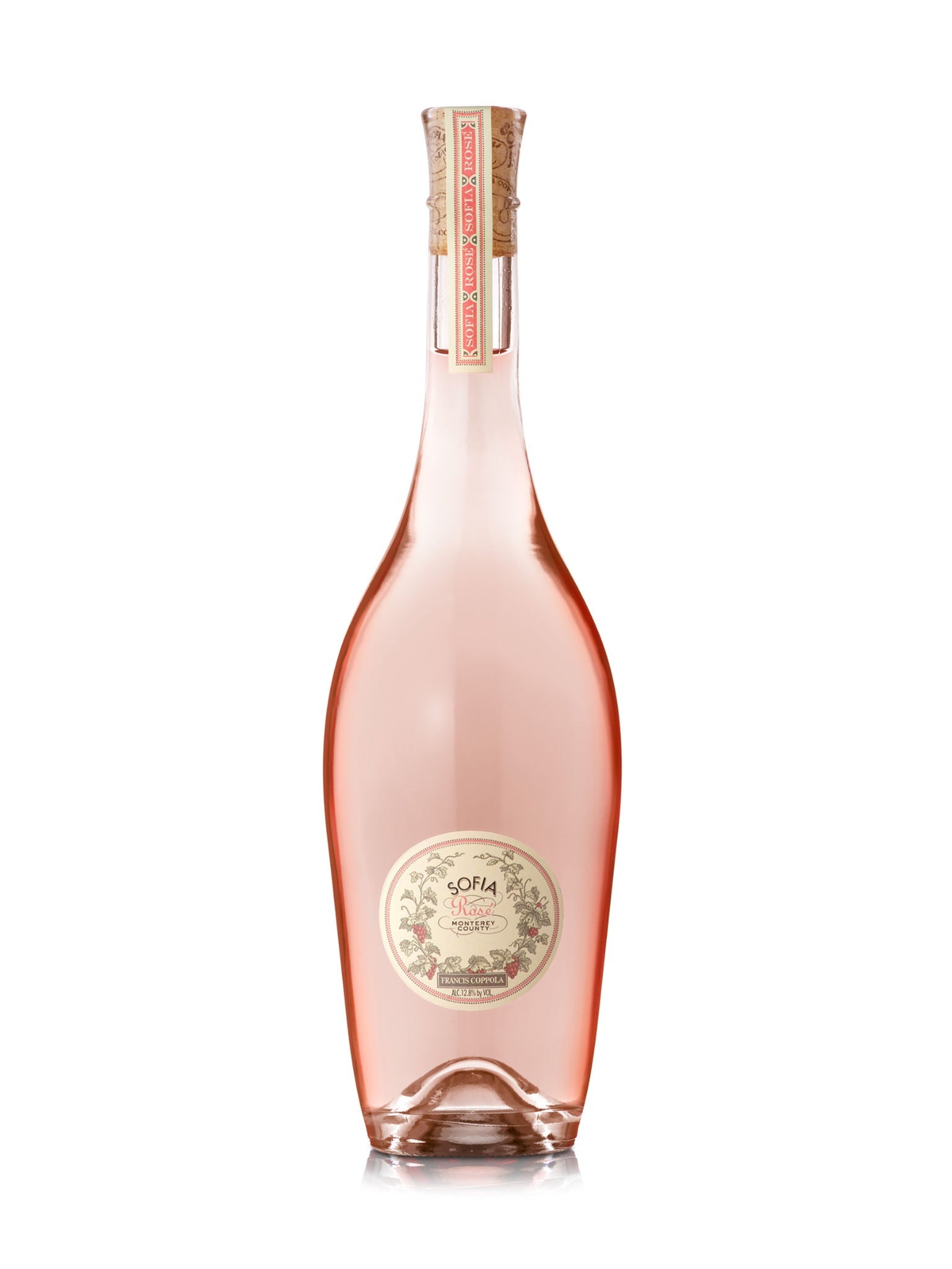 Francis Coppola Sofia Rosé
Sale price

$33.00
Regular price
Choose options