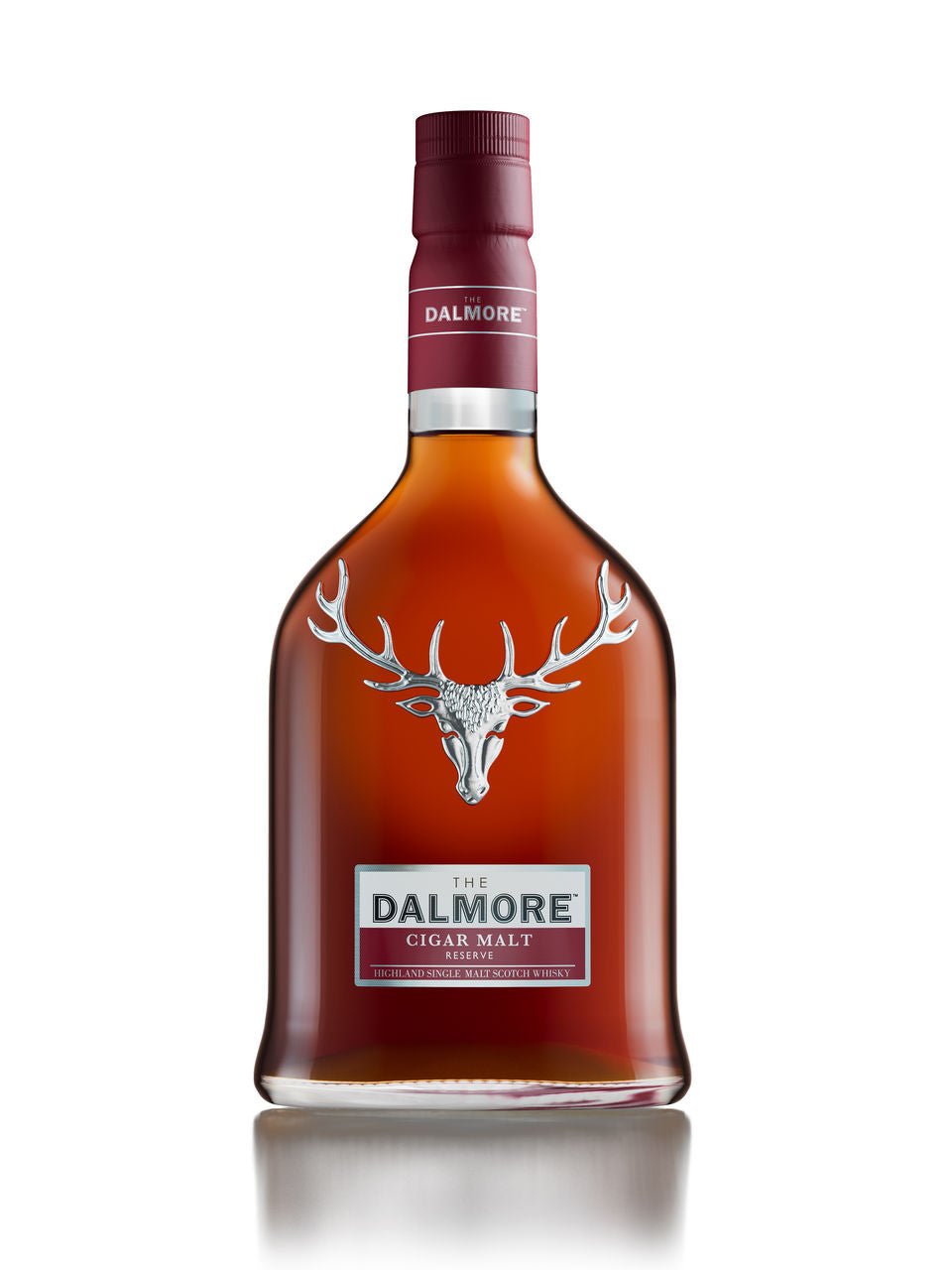 Dalmore Cigar Malt Reserve Highland Single Malt Scotch Whisky
---
---
Dalmore Cigar Malt Reserve Highland Single Malt Scotch Whisky - Scotland's Harmonious Blend of Smoke and Spirit

From the mist-laden Highlands, where ancient oaks stand guard over the secrets of whisky making, emerges the Dalmore Cigar Malt Reserve. This single malt is a remarkable fusion of tradition and taste, crafted expressly to be the perfect accompaniment to the finest cigars.

Color - Whispers of Highland Mornings
Gazing into its depths, one witnesses a rich amber hue tinged with vibrant autumnal gold, reminiscent of the first rays of sun kissing the Highland moors.

Nose - Fragrance of Firesides and Feasts
Inhaling deeply, the senses are enveloped in a warm embrace of cinnamon, tropical fruits, and caramelized oranges. Subtle undertones of sandalwood and vanilla remind one of cozy evenings by the fireplace.

Palate - A Tapestry of Tastes
Each sip unravels the complexities of its creation. Layers of mandarin, mocha, and roasted almonds entice the palate, mingling seamlessly with hints of plum, caramel, and a gentle wisp of tobacco smoke. The finish, smooth yet lingering, leaves traces of spicy oak and hints of dark chocolate.

Craftsmanship Personified
The Dalmore Cigar Malt Reserve stands as a testament to the dedication and expertise of its distillers. Meticulously matured in a combination of American white oak ex-bourbon casks and sherry casks, it achieves a balance that's both intricate and indulgent.

Journey to the Highlands
To savor this whisky is to journey through the storied landscapes of the Highlands, walking amidst its traditions, its tales, and its time-honored whisky making techniques. It's an exploration of a land where every drop distills the essence of its surroundings.

Gifting - A Highland Tribute
Choosing Dalmore Cigar Malt Reserve as a gift extends beyond the realms of mere giving. It's an ode to the spirit of the Highlands, an experience waiting to be unveiled, and a promise of many a cherished moment. Presenting this whisky is sharing not only a drink but also the legacy, lore, and lavishness of one of Scotland's most iconic distilleries.
| | |
| --- | --- |
| Type | Whisky |
| Region | Scotland, United Kingdom |
| Brand | Dalmore |
| SKU | |
| Alcohol content | 44% |
| Size | 750mL |
This product is currently only available for delivery in the following provinces: Ontario
Please be advised that the vintage of the product may differ from the image shown, as the latest vintage available from the winery or Liquor Control Board of Ontario's inventory will be delivered, unless the vintage is specified in the product title.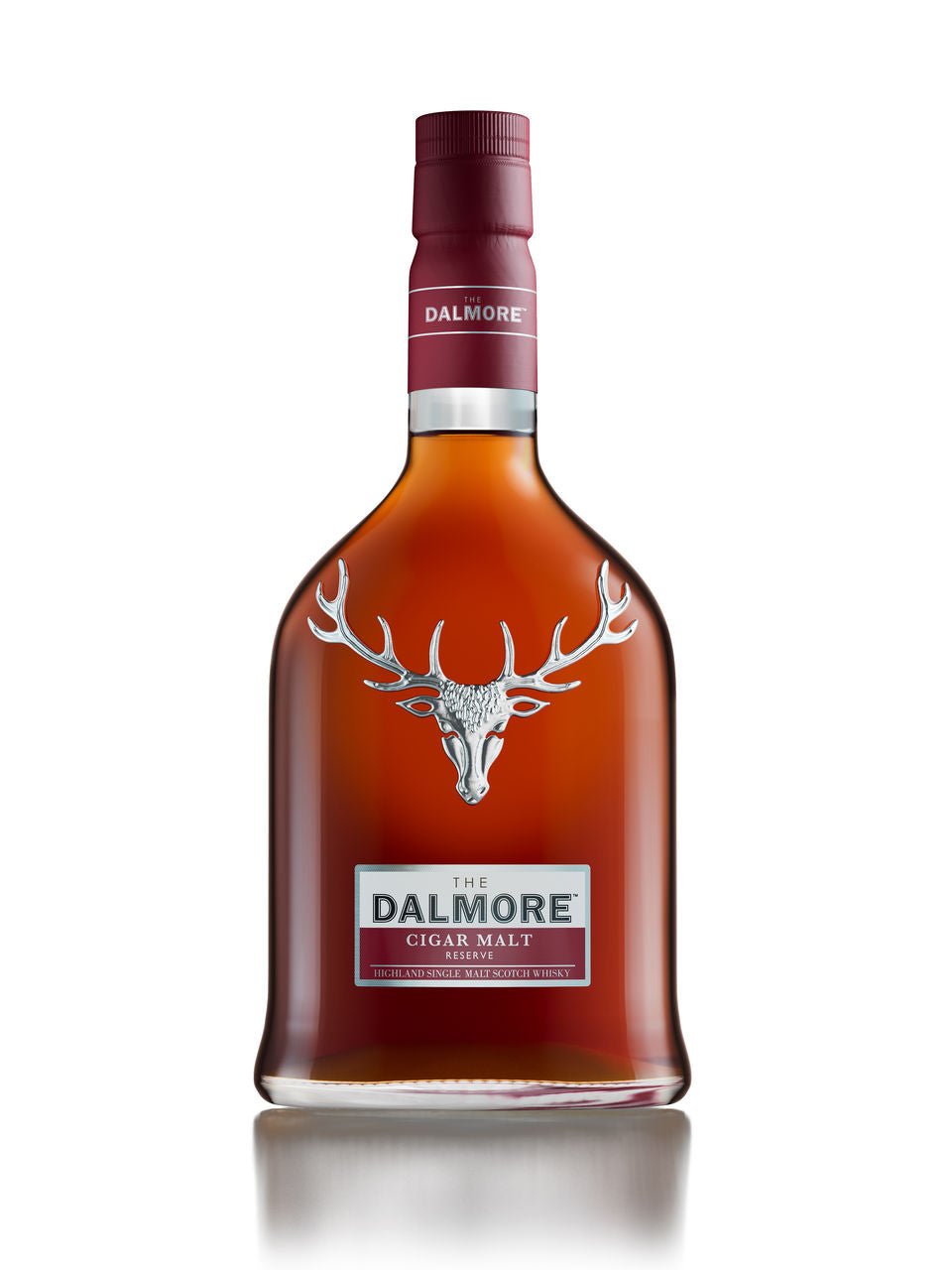 Dalmore Cigar Malt Reserve Highland Single Malt Scotch Whisky
Sale price

$270.00
Regular price
Choose options