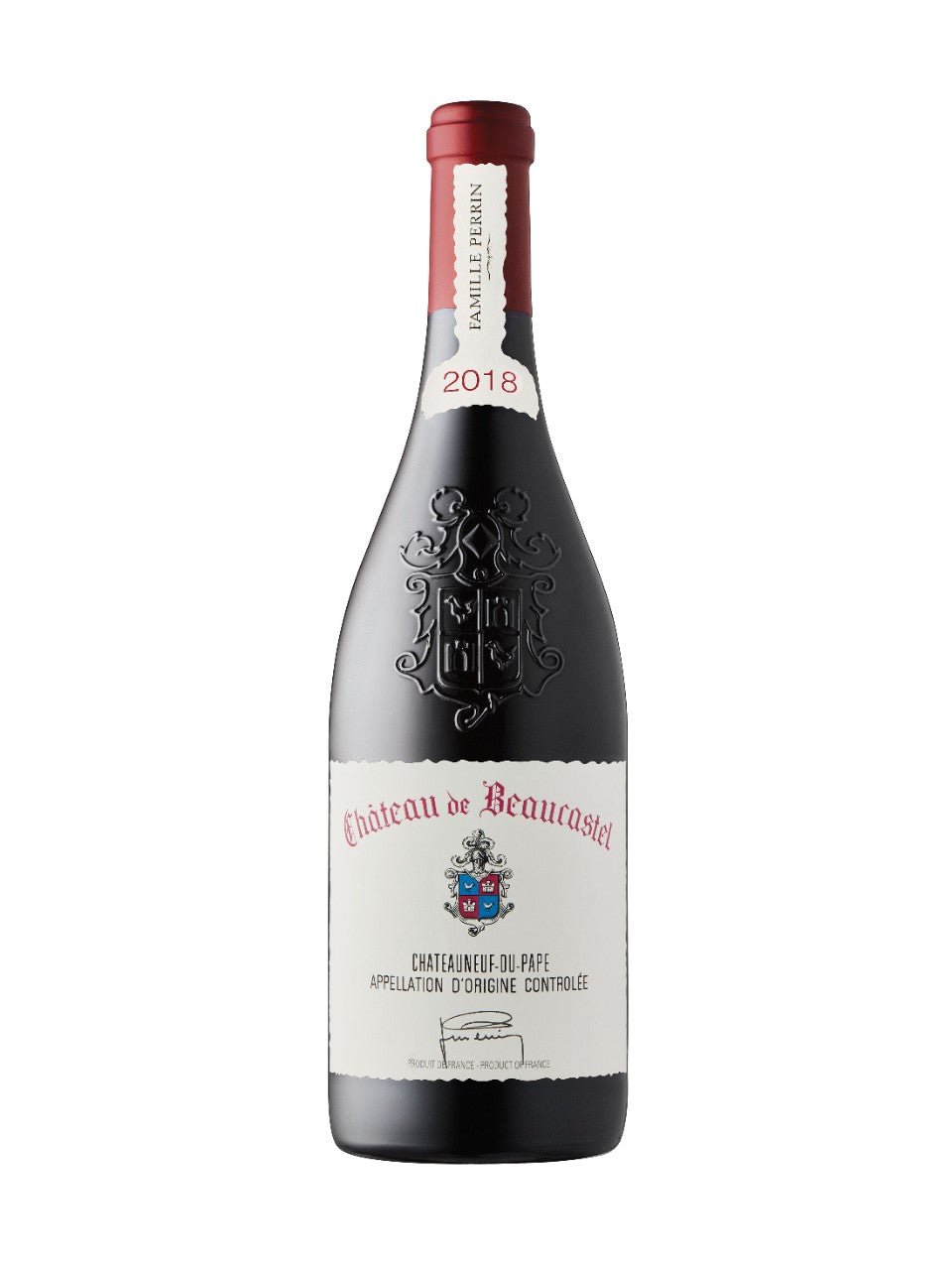 Château de Beaucastel Châteauneuf-du-Pape
---
Sale price

$132.00
Regular price
(/)
---
Château de Beaucastel Châteauneuf-du-Pape - A Tribute to Rhône Valley's Majestic Terroir

From the sun-bathed vineyards of the Rhône Valley, where ancient soils bear witness to centuries of winegrowing history, emerges the Château de Beaucastel Châteauneuf-du-Pape. This wine, an embodiment of the storied Châteauneuf-du-Pape appellation, reflects the depth, character, and soul of this renowned region.

Color - The Depth of Rhône's Elegance
In your glass, the wine unveils a deep garnet hue, hinting at the intensity and richness derived from the diverse grape varieties that Châteauneuf-du-Pape celebrates.

Nose - A Mosaic of Aromas
Drawing closer, one is treated to a captivating aromatic mosaic. Notes of blackcurrant, kirsch, and sun-ripened raspberry come forth, harmoniously melding with hints of white pepper, garrigue, and a whisper of licorice, painting a vivid picture of the Rhône landscapes.

Palate - A Dance of Power and Grace
On tasting, Château de Beaucastel unfurls its rich tapestry of flavors. Layers of red and dark berry fruits intertwine with nuances of Mediterranean herbs, worn leather, and a touch of earthy minerality. The structure is impeccable, with silky tannins and a balanced acidity guiding to a finish that is both profound and lasting.

Legacy of Mastery
Each bottle of Château de Beaucastel Châteauneuf-du-Pape is a testament to the Perrin family's unwavering dedication to expressing the purest essence of their terroir. Their meticulous approach, from vineyard to bottle, ensures a wine that stands as an icon of the appellation.

Journey to the Heart of Rhône
Savoring Château de Beaucastel is akin to embarking on a sensory exploration of the Rhône Valley, with its rich history, diverse terroirs, and winemaking heritage. It captures the spirit of a place where nature, tradition, and craft converge in harmonious symphony.

Château de Beaucastel Châteauneuf-du-Pape stands as a beacon of Rhône Valley's viticultural excellence. It's a celebration of the land, its stories, and the magic that transpires when human artistry meets nature's bounty. Here's to the Rhône, its cherished traditions, and the moments of wonder that Château de Beaucastel promises.
Gifting Château de Beaucastel Châteauneuf-du-Pape - A Gesture Beyond Words
When it comes to presenting a gift that communicates deep respect, admiration, and affection, Château de Beaucastel Châteauneuf-du-Pape stands unparalleled. Encased in its bottle lies more than just wine; it's the essence of the Rhône Valley, a symbol of vinicultural artistry and a timeless legacy. Offering this wine as a gift speaks of discernment and thoughtfulness. Whether marking a milestone, forging a new bond, or celebrating shared memories, gifting Château de Beaucastel is an eloquent gesture that resonates deeply, making special occasions truly unforgettable. It's not just a gift, but a shared experience, waiting to be uncorked and cherished.
| | |
| --- | --- |
| Type | Red Wine |
| Grapes | Grenache Blend |
| Region | Rhône, France |
| Winery | Chateau de Beaucastel |
| SKU | 711317 |
| Alcohol content | 14.5% |
| Size | 750mL |
This product is currently only available for delivery in the following provinces: Ontario
Please be advised that the vintage of the product may differ from the image shown, as the latest vintage available from the winery or Liquor Control Board of Ontario's inventory will be delivered, unless the vintage is specified in the product title.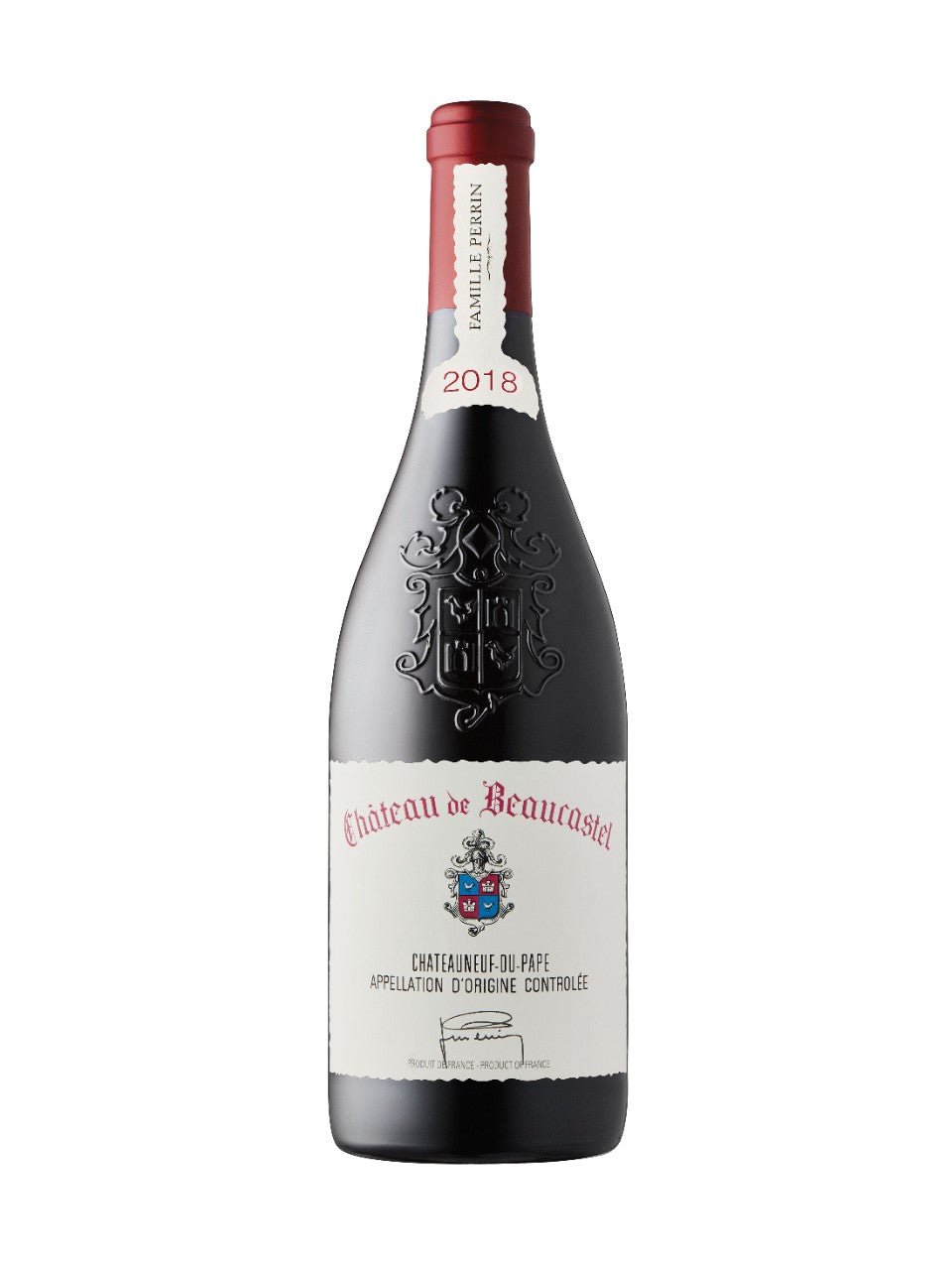 Château de Beaucastel Châteauneuf-du-Pape
Sale price

$132.00
Regular price
Choose options