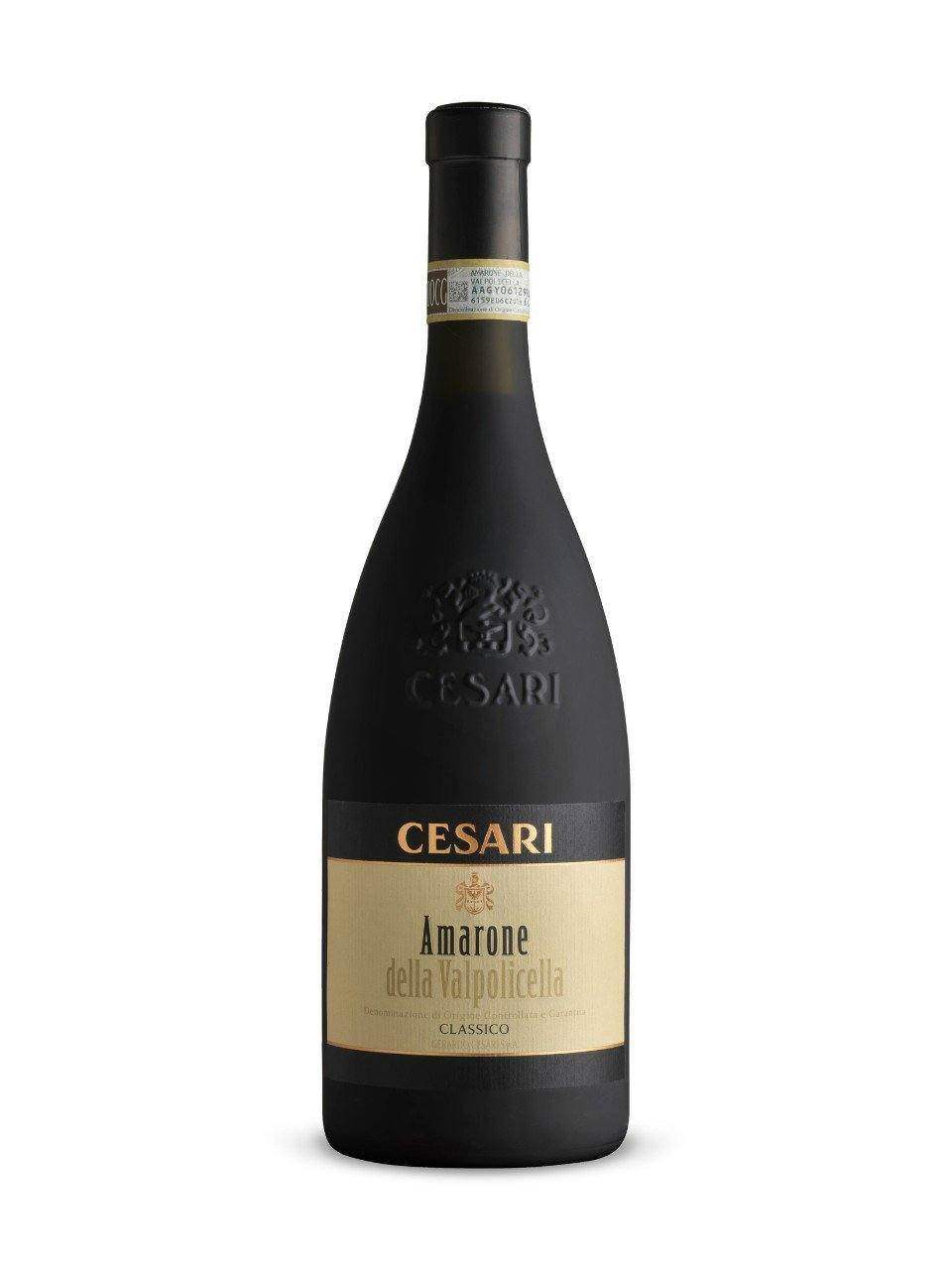 Cesari Amarone Della Valpolicella Classico DOC
---
---
Cesari Amarone Della Valpolicella Classico DOC - The Essence of Veneto's Time-Honored Traditions

From the historic terrains of Veneto, where ancient vines have thrived under the Mediterranean sun, comes the Cesari Amarone Della Valpolicella Classico DOC. This wine, deeply rooted in the traditions of Valpolicella, mirrors the dedication, passion, and richness of the region it calls home.

Color - Venetian Elegance in Hue
Upon pouring, the wine graces the beholder with an intense, deep garnet color, alluding to the rich concentration and depth that Valpolicella's native grapes impart.

Nose - A Tapestry of Aromas
Approaching it, one is greeted with a complex bouquet. Notes of ripe black cherries, dried plums, and sweet spices unfold, intertwined with hints of chocolate and a touch of leather, painting a vivid olfactory landscape of the Veneto region.

Palate - The Dance of Depth and Grace
The first sip reveals the wine's opulent character. Rich flavors of dried fruits meld seamlessly with nuances of vanilla, tobacco, and hints of earthy minerals. The texture is velvety, with well-integrated tannins leading to a finish that is both warm and enduring, echoing the wine's meticulous drying and aging process.

A Tradition Revered
Every bottle of Cesari Amarone Della Valpolicella Classico speaks volumes about the time-honored method of "appassimento" – where grapes are carefully dried to concentrate flavors. This technique, combined with patient aging, results in a wine that is both powerful and refined.

Journey to the Heart of Veneto
To savor this Amarone is to embark on a sensory voyage through the heart of Veneto. It encapsulates the essence of its historic vineyards, the rhythms of its seasons, and the artistry of its winemakers.

Cesari Amarone Della Valpolicella Classico stands as a tribute to Veneto's winemaking heritage. It celebrates the intricate dance between nature and craftsmanship, and the beauty that emerges when the two converge. Here's to the spirit of Veneto, its timeless traditions, and the moments made memorable with Cesari Amarone Della Valpolicella Classico. 



| | |
| --- | --- |
| Type | Red Wine |
| Grapes | Corvina |
| Region | Veneto, Italy |
| Winery | Cesari |
| SKU | 426718 |
| Alcohol content | 15% |
| Size | 750mL |
This product is currently only available for delivery in the following provinces: Ontario
Please be advised that the vintage of the product may differ from the image shown, as the latest vintage available from the winery or Liquor Control Board of Ontario's inventory will be delivered, unless the vintage is specified in the product title.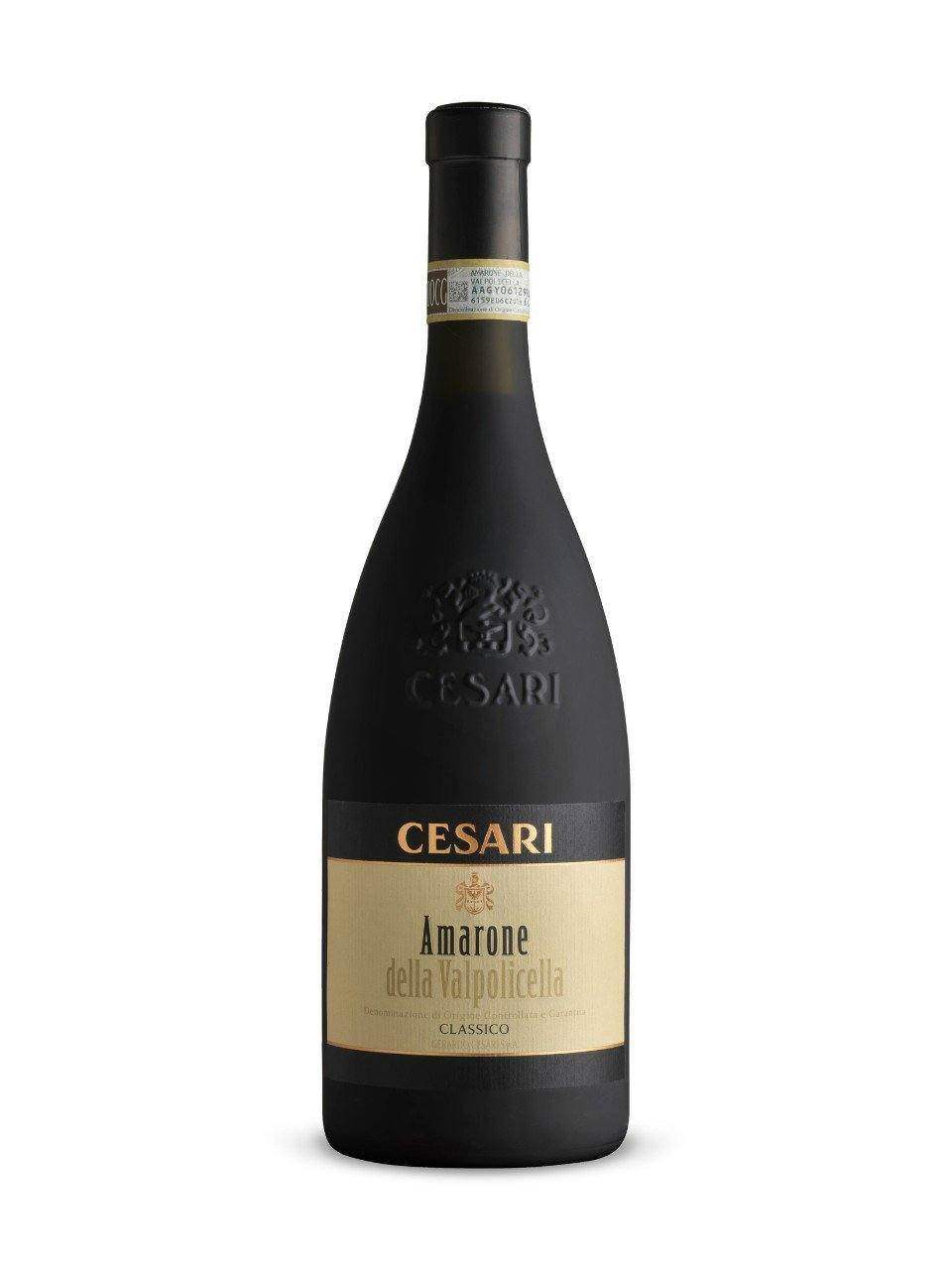 Cesari Amarone Della Valpolicella Classico DOC
Sale price

$60.00
Regular price
Choose options