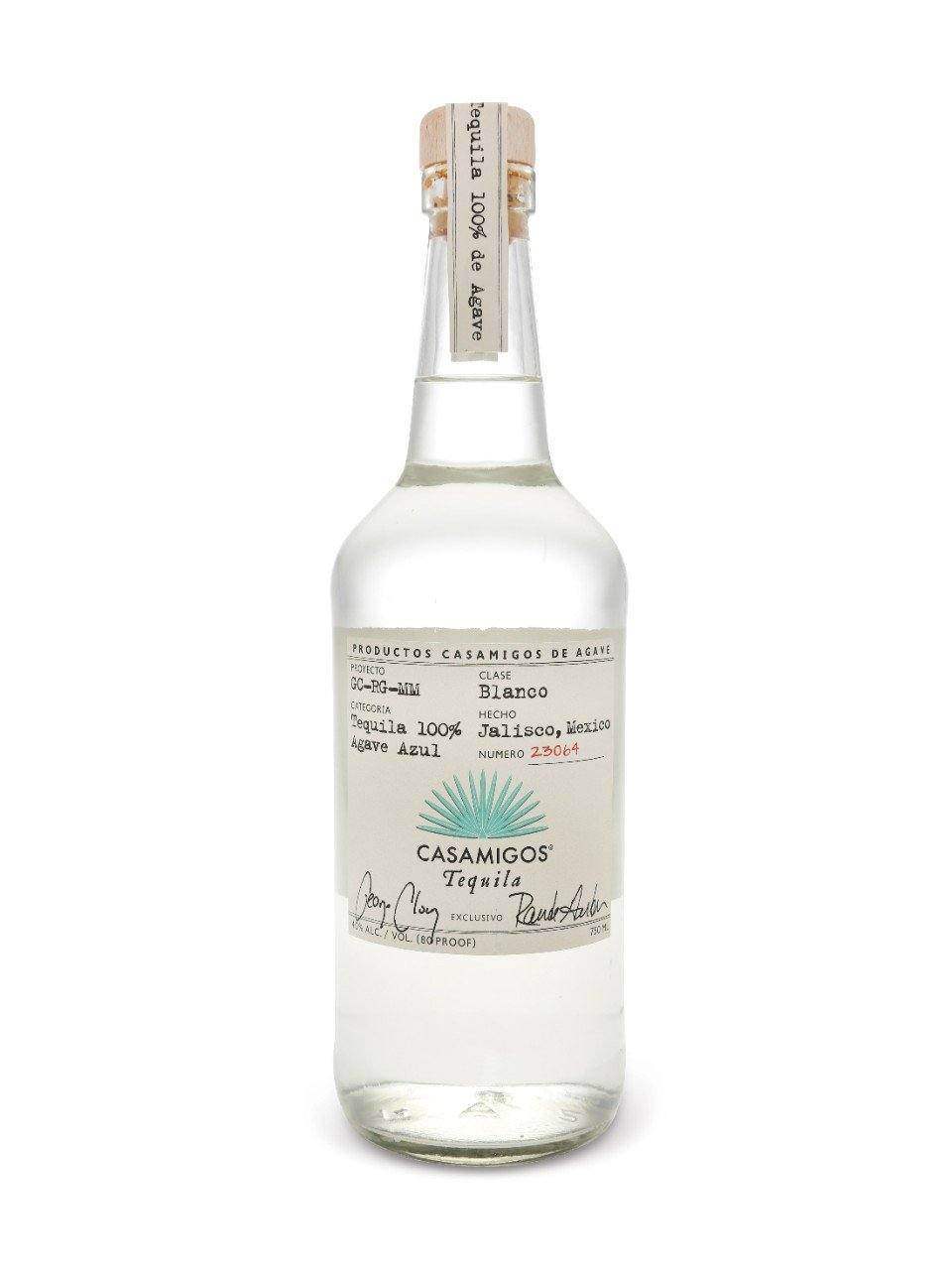 Casamigos Tequila Blanco
---
---
Casamigos Tequila Blanco - A Tribute to Jalisco's Purest Expressions

Emerging from the revered terrains of Jalisco, where tequila tales span centuries, is the Casamigos Tequila Blanco. Unaged and capturing the essence of the blue agave in its purest form, this tequila stands as a testament to the raw beauty and craft of Jalisco's renowned distilleries.

Color - Jalisco's Liquid Crystal
In the glass, Casamigos Tequila Blanco gleams with a clear, crystalline brilliance, reflecting its unadulterated and untamed nature, true to the heart of the agave.

Nose - The Freshness of Blue Agave Fields
Drawing closer, the aroma is a breath of fresh Jalisco air. The pronounced notes of sweet, raw blue agave are front and center, complemented by subtle hints of citrus and a touch of herbaceousness, painting a vivid picture of the region's sun-kissed fields.

Palate - Sipping on Jalisco's Spirit
The first sip reveals the vibrant character of Casamigos Tequila Blanco. Crisp and clean, flavors of fresh agave intermingle with undertones of lemon zest, white pepper, and a hint of minerality. Its finish is smooth and refreshing, leaving a pure and lasting impression of a tequila untouched by time.

Crafted with Integrity and Respect
Every drop of Casamigos Tequila Blanco speaks of the dedication to preserving the true essence of tequila. From the careful cultivation of the blue agave to the meticulous distillation process, the focus is on authenticity, quality, and purity.

Journey to Jalisco's Essence
Experiencing Casamigos Tequila Blanco is akin to a sojourn through the agave fields of Jalisco, feeling the pulse of a place where tequila is not just a drink but a way of life. It is a snapshot of a moment, a place, and a tradition that has been cherished for generations.

Casamigos Tequila Blanco encapsulates the spirit, passion, and heritage of Jalisco in every sip. It's an ode to the traditions that have shaped tequila's history and a nod to the artisans who continue to craft its future. Here's to the purity of tequila, to the heart of Jalisco, and to the moments that come alive with Casamigos Tequila Blanco.
| | |
| --- | --- |
| Type | Tequila |
| Color | Crystal clear |
| Region | Jalisco, Mexico |
| Brand | Casamigos |
| SKU | |
| Alcohol content | 40% |
| Size | 750mL |
This product is currently only available for delivery in the following provinces: Ontario
Please be advised that the vintage of the product may differ from the image shown, as the latest vintage available from the winery or Liquor Control Board of Ontario's inventory will be delivered, unless the vintage is specified in the product title.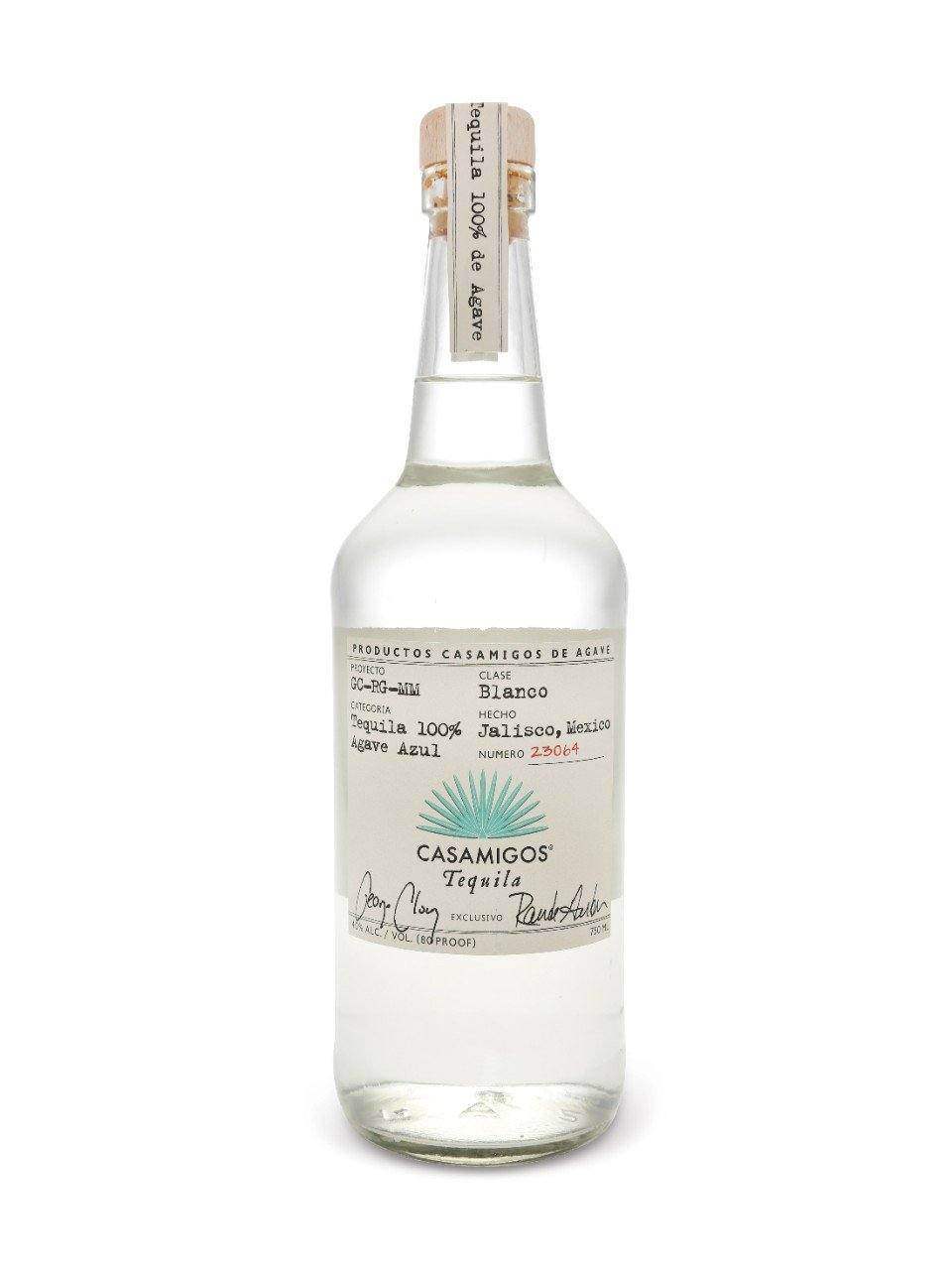 Casamigos Tequila Blanco
Sale price

$110.00
Regular price
Choose options