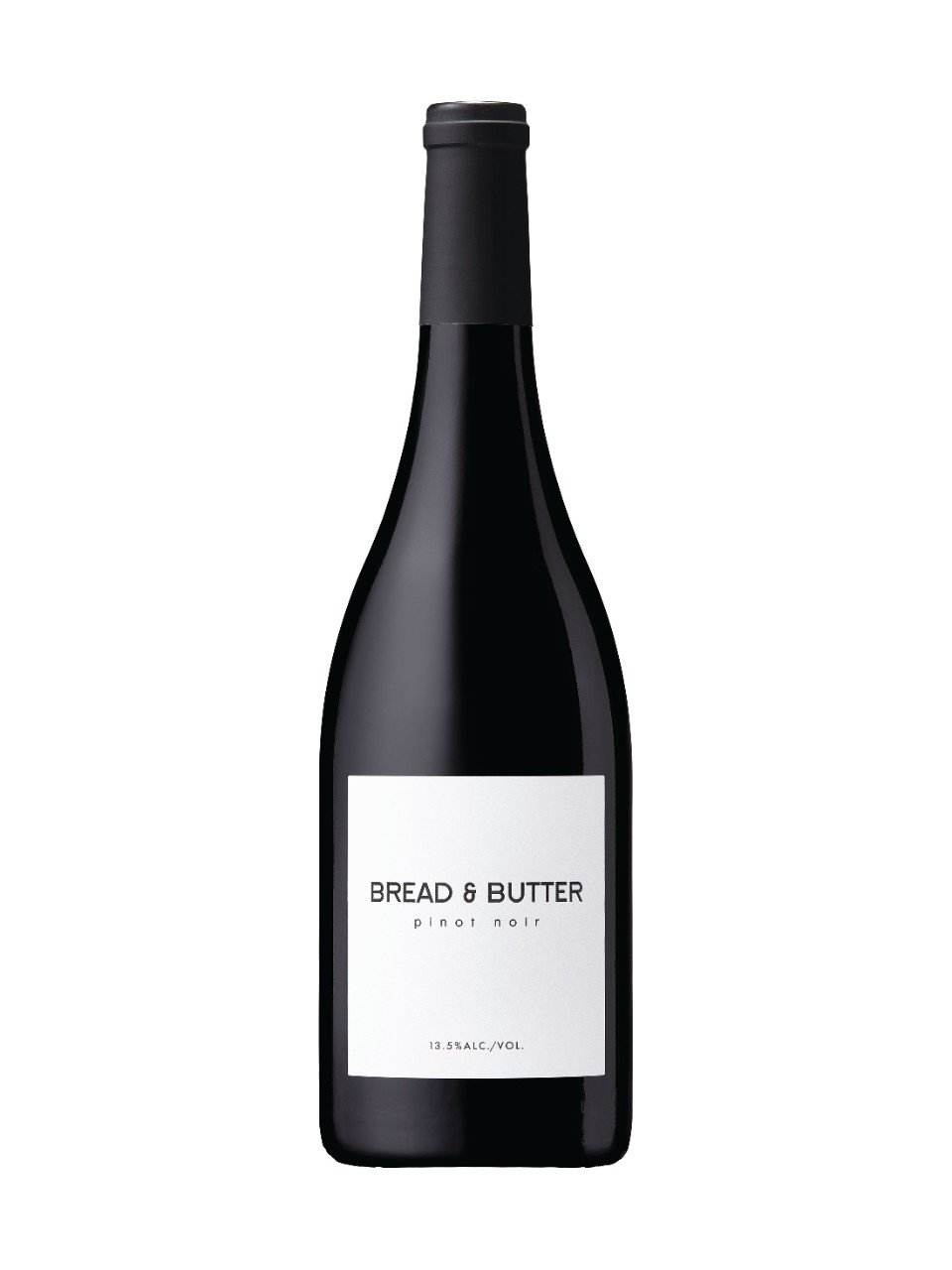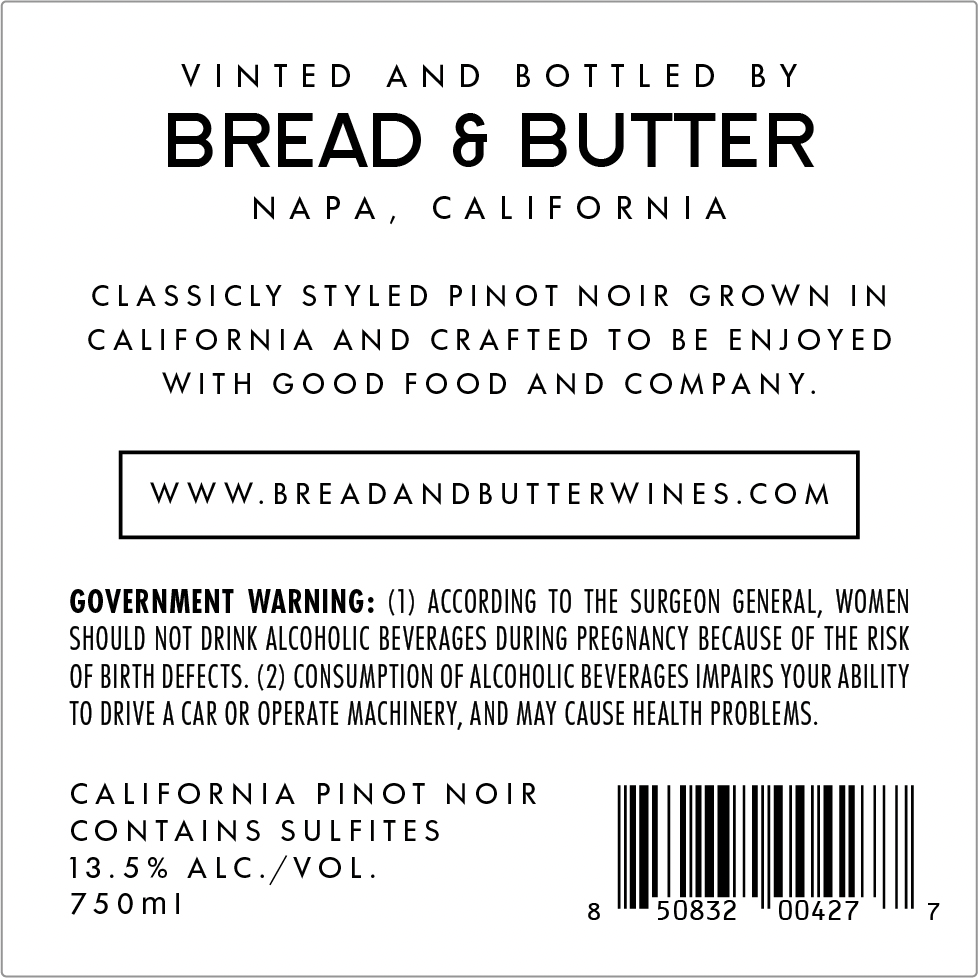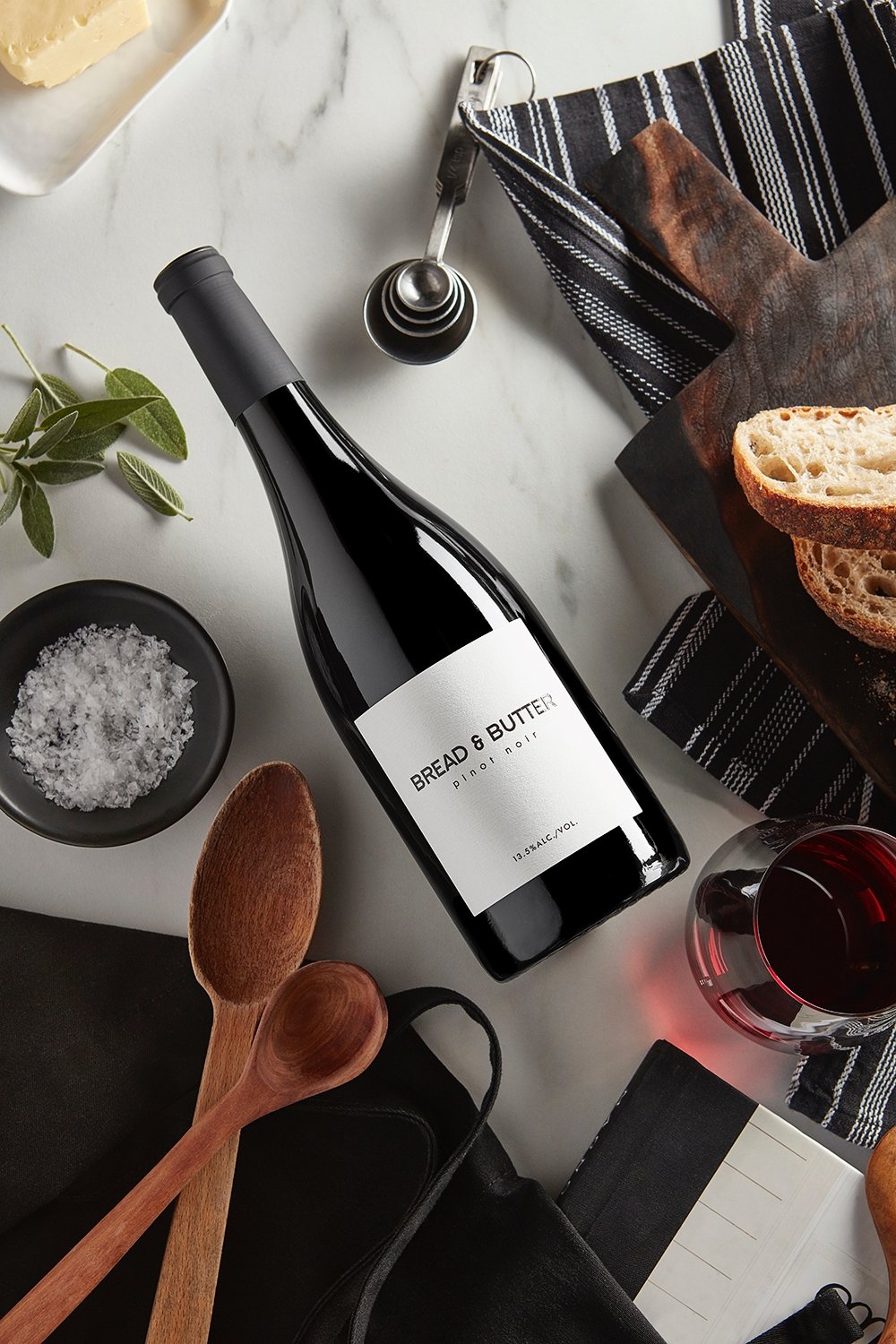 Bread & Butter Pinot Noir
---
---
Bread & Butter Pinot Noir - An Enchanting Dance of California's Cool Coastal Vineyards

In the cool, misty corners of California, where coastal breezes whisper secrets to the vines, lies the origin of Bread & Butter Pinot Noir. This wine, a delicate balance between grace and vivacity, is a testament to the region's ability to produce Pinot Noirs that sing of elegance and depth, embodying the romance of California's wine country.

Color - A Sunset Over Californian Coasts
In the glass, it presents a captivating hue of garnet, reminiscent of the gentle blush of a coastal sunset, promising depth and intricacy.

Nose - Tales of Coastal Mornings
Lean in, and the aromas transport you to a dew-kissed vineyard at dawn. Graceful notes of ripe strawberries and cherries intertwine with hints of lavender and forest floor, evoking memories of misty Californian mornings.

Palate - The Coast's Delicate Whisper
On tasting, the Bread & Butter Pinot Noir unfurls its narrative. It charms with flavors of juicy red berries, complemented by subtle touches of clove and vanilla. Soft tannins cradle the palate, leading to a finish that's as gentle and refreshing as a coastal breeze.

A Wine of Poise and Passion
Every bottle speaks of Bread & Butter's commitment to capturing the essence of California's unique coastal terroir. Their approach, rooted in respect for nature and a passion for authenticity, shines through in this elegant Pinot Noir.

A Journey to the Heart of the Coast
To savor Bread & Butter Pinot Noir is to embark on a journey through California's serene coastal vineyards. It's not just a wine; it's an experience, a story, a dance of nature's elements.

Bread & Butter Pinot Noir is a celebration of the coastal spirit of California. With every sip, one can imagine the whisper of the ocean, the embrace of the fog, and the rhythm of the vineyards that stretch out towards the horizon. Here's to moments of tranquility, to stories shared beneath the stars, and to a wine that beautifully captures the soul of its birthplace. Raise a glass to the coastal symphony of California.
| | |
| --- | --- |
| Type | Red Wine |
| Grapes | Pinot Noir |
| Region | California, USA |
| Winery | Bread & Butter Wines |
| SKU | 13686 |
| Alcohol content | 13.5% |
| Size | 750mL |
This product is currently only available for delivery in the following provinces: Ontario
Please be advised that the vintage of the product may differ from the image shown, as the latest vintage available from the winery or Liquor Control Board of Ontario's inventory will be delivered, unless the vintage is specified in the product title.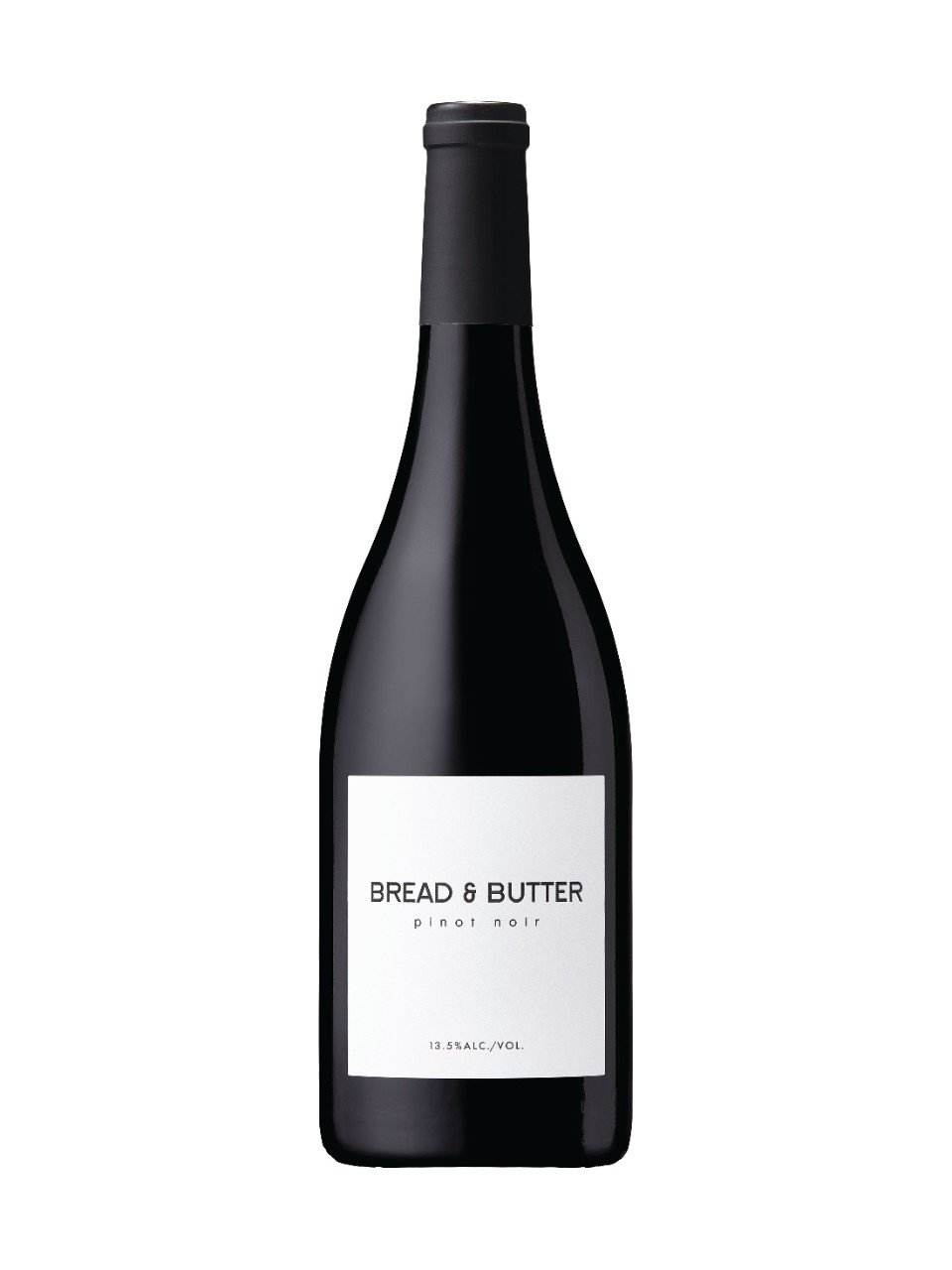 Bread & Butter Pinot Noir
Sale price

$26.00
Regular price
Choose options