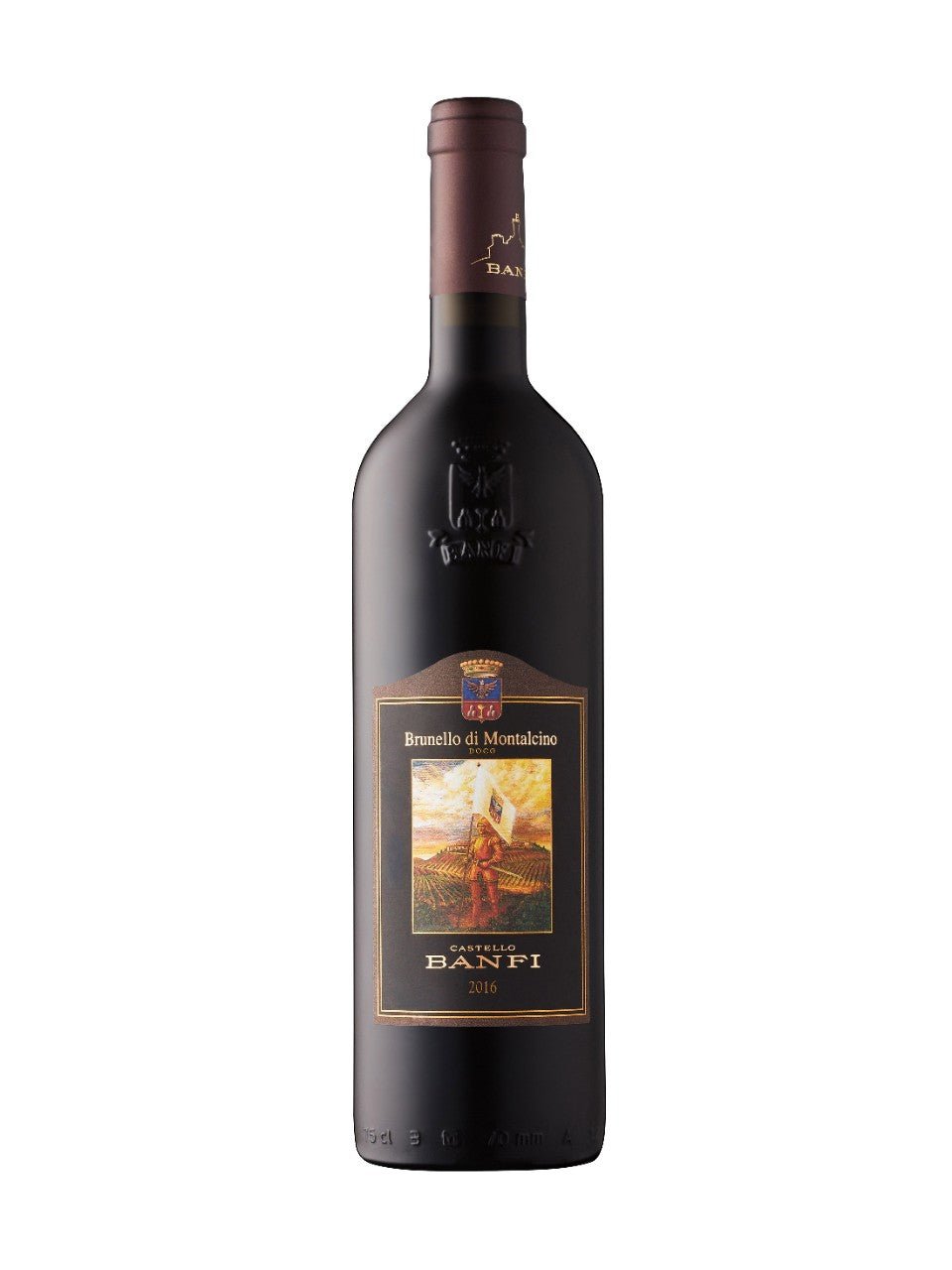 Banfi Brunello di Montalcino
---
---
Banfi Brunello di Montalcino - Elegance Rooted in Tradition

Hailing from the picturesque landscape of Tuscany, the Banfi Brunello di Montalcino stands as a testament to the region's deep-rooted winemaking traditions and the timeless allure of Italian viticulture. With every bottle, there's an unspoken promise of a journey through one of Italy's most revered wine territories, where each vineyard has a story to tell, and every grape bears the legacy of generations.

The Allure of Appearance
In the glass, this wine presents a deep and intense ruby red hue, a visual hint of the rich and layered experience that awaits the drinker. The clarity and brilliance are reminiscent of the sun-drenched Tuscan hillsides from where this wine originates.

An Olfactory Invitation
On the nose, the Banfi Brunello di Montalcino exudes a captivating bouquet. Initial scents of ripe cherries, dark berries, and plums are seamlessly interwoven with earthy undertones of forest floor and leather. Subsequent swirls might reveal hints of dried herbs, tobacco, and a delicate touch of vanilla, testifying to its careful aging in oak barrels.

Complexity on the Palate
As the wine graces the palate, it offers a harmonious blend of flavors. The robust fruitiness characteristic of the Sangiovese grape meets the structured elegance brought about by its maturation process. Tannins are refined yet pronounced, leading to a velvety mouthfeel. The lingering finish resonates with subtle notes of spices, dark chocolate, and a whisper of espresso, making each sip a layered exploration.

Harmonious Pairings
Banfi Brunello di Montalcino, with its robust character, pairs beautifully with rich dishes. Think of wild game, braised meats, or traditional Tuscan fare like ribollita. It's also splendid with aged cheeses that can stand up to its depth.

An Emblematic Gift
For those seeking to convey a message of thoughtfulness, presenting a bottle of Banfi Brunello di Montalcino is akin to gifting a piece of Tuscany's heart. It symbolizes a celebration of heritage, craftsmanship, and the timeless joy of Italian wine.

When you uncork the Banfi Brunello di Montalcino, you're not just opening a bottle of wine, but a narrative that spans centuries, echoing the passion and commitment of the artisans who crafted it. Here's to savoring history, one glass at a time.
| | |
| --- | --- |
| Type | Red Wine |
| Grapes | Sangiovese |
| Region | Tuscany, Italy |
| Winery | Banfi |
| SKU | 378257 |
| Alcohol content | 15% |
| Size | 750mL |
This product is currently only available for delivery in the following provinces: Ontario
Please be advised that the vintage of the product may differ from the image shown, as the latest vintage available from the winery or Liquor Control Board of Ontario's inventory will be delivered, unless the vintage is specified in the product title.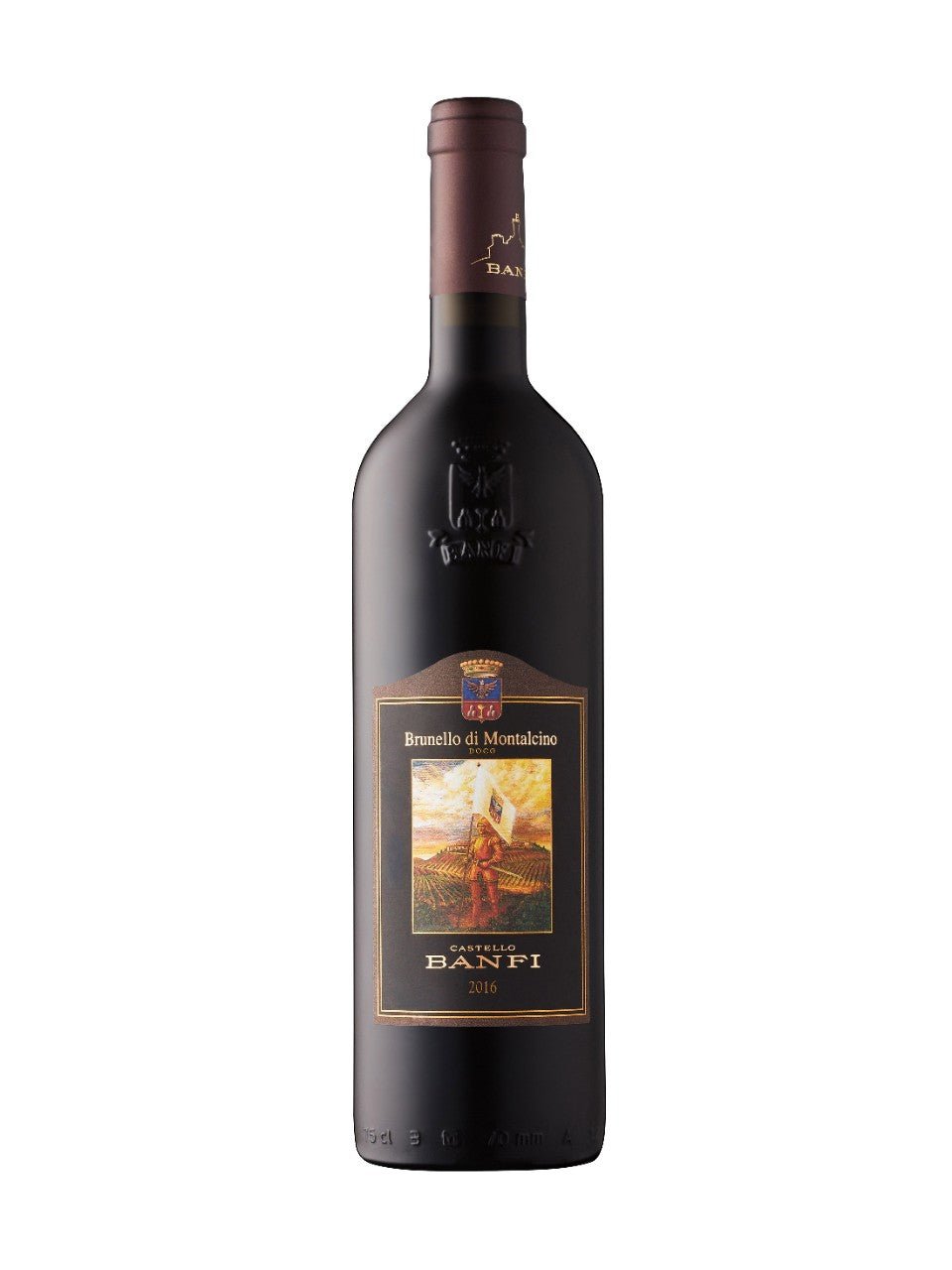 Banfi Brunello di Montalcino
Sale price

$68.00
Regular price
Choose options