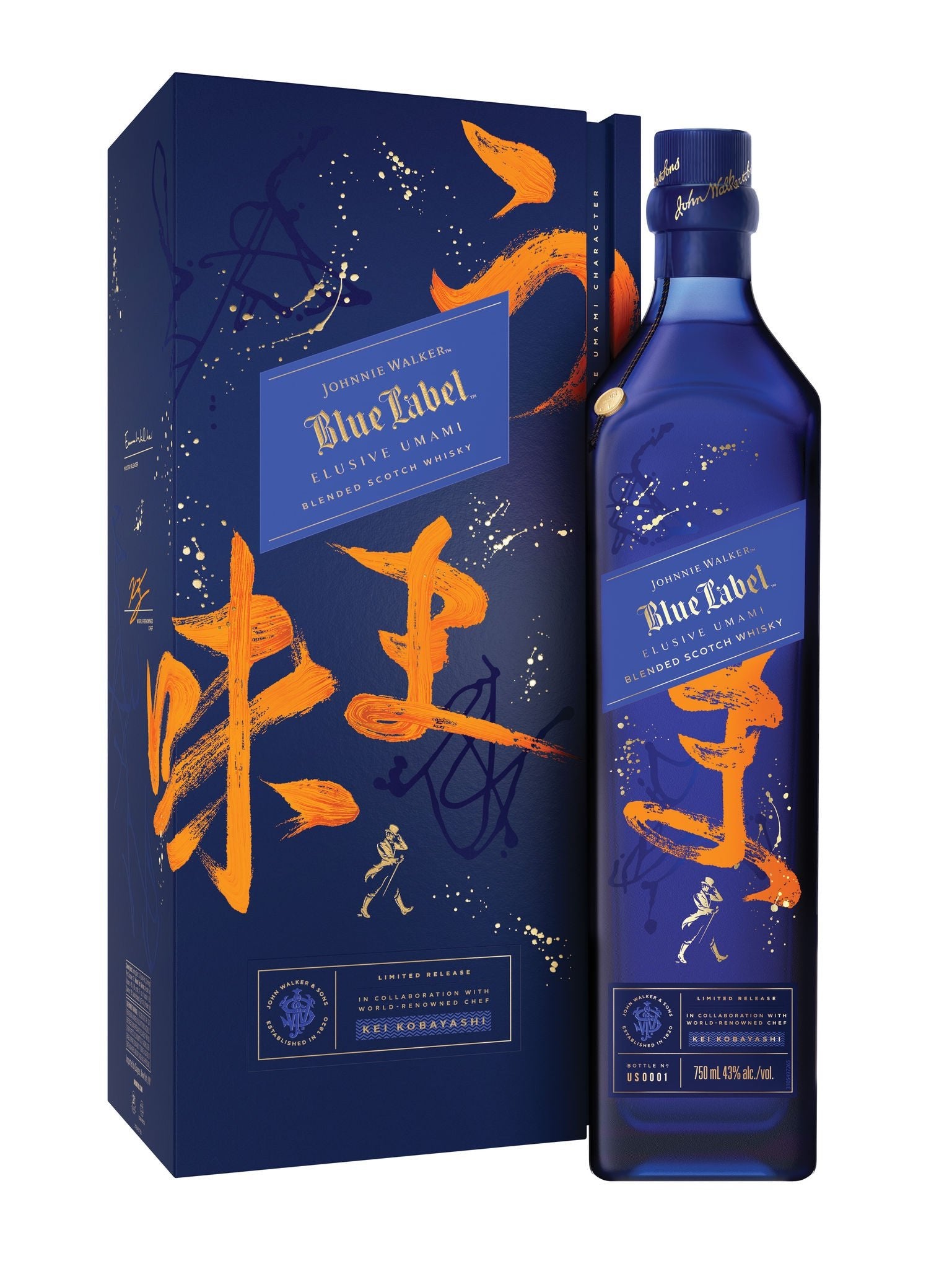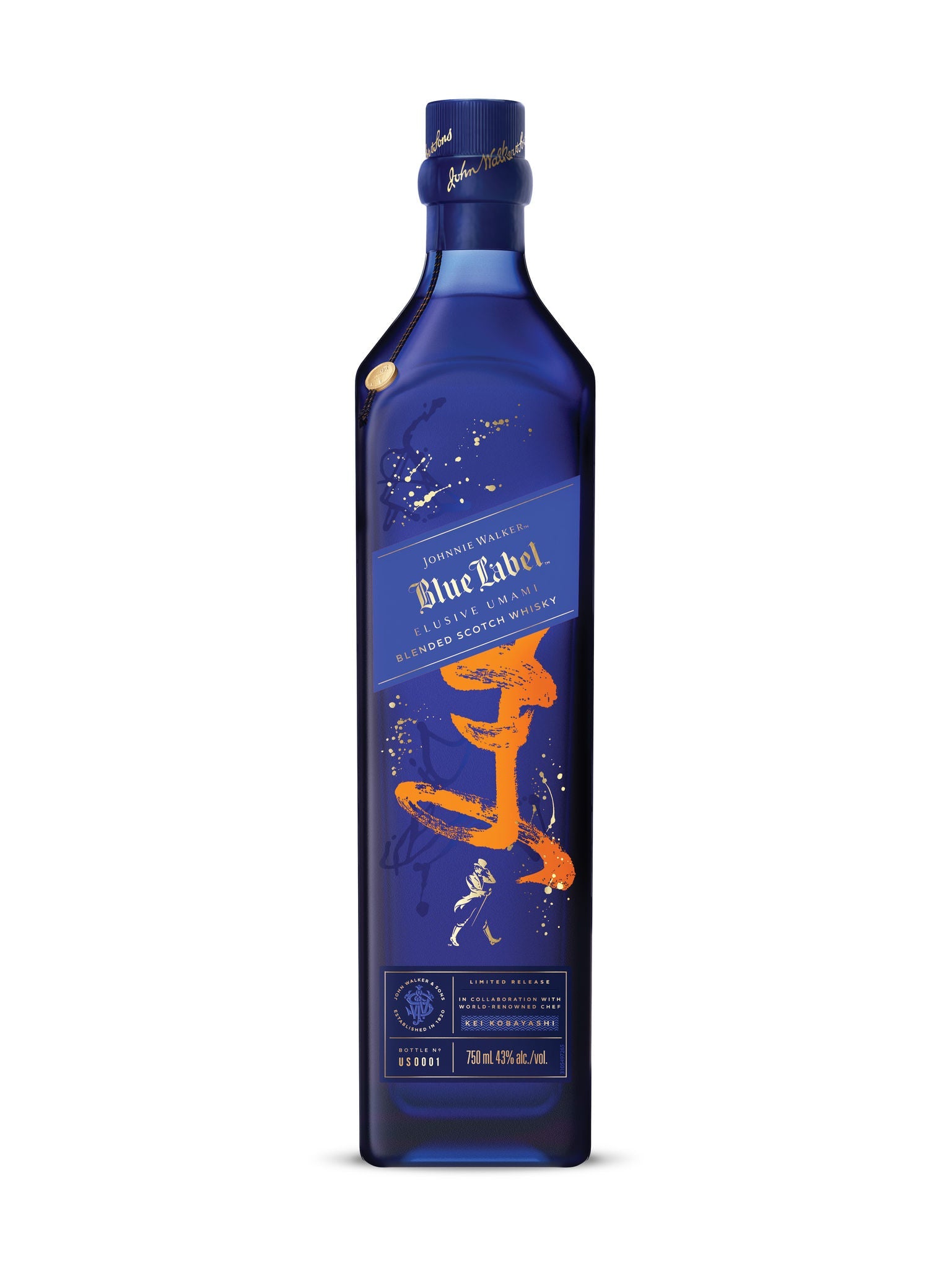 Johnnie Walker Blue Label Elusive Umami
---
Sale price

$750.00
Regular price
(/)
---
Johnnie Walker Blue Label Elusive Umami: A Symphony of Senses
The Essence of Umami in Scotch
Johnnie Walker Blue Label Elusive Umami is a testament to the brand's masterful blending, capturing the elusive fifth taste - umami. Known for its rich, deep, and complex character, this scotch is a sensory journey that tantalizes with its distinct savory profile.
Blending Mastery Unveiled
Each bottle of Johnnie Walker Blue Label Elusive Umami is a blend of rare and mature whiskies from distilleries such as Glenury Royal and Cambus, all hand-selected for their unique umami characteristics. The scotch is a celebration of flavor craftsmanship, an anthology of Scotland's finest spirits.
Taste Profile: Indulgence in Every Sip
The experience of savoring this scotch is akin to exploring a deep, multifaceted labyrinth of flavor. It reveals layers of smoky sweetness, intertwined with subtly blended notes of cured meat and sun-dried tomatoes, signatures of umami. The finish is exceptionally long and smooth, leaving a trail of warmth and complexity.
Unmatched Versatility in Pairing
Johnnie Walker Blue Label Elusive Umami is as versatile as it is complex. It pairs splendidly with a rich meal, enhancing flavors without overpowering them. It's equally impressive on its own, serving as a refined digestif that invites contemplation.
A Collector's Pride
With its limited release, the Elusive Umami edition is a sought-after collectible for enthusiasts and connoisseurs alike. Gifting this bottle is more than a mere gesture; it's an invitation into an exclusive club of scotch aficionados who understand and appreciate the subtleties of an expertly crafted blend.
Indulge in the extraordinary with Johnnie Walker Blue Label Elusive Umami, where each dram is a discovery of the depths of scotch whisky craftsmanship.
| | |
| --- | --- |
| Type | Whisky |
| Region | Scotland, United Kingdom |
| Brand | Johnnie Walker |
| SKU | |
| Alcohol content | 30% |
| Size | 750mL |



This product is currently only available for delivery in the following provinces: Ontario
Please be advised that the vintage of the product may differ from the image shown, as the latest vintage available from the winery or Liquor Control Board of Ontario's inventory will be delivered, unless the vintage is specified in the product title.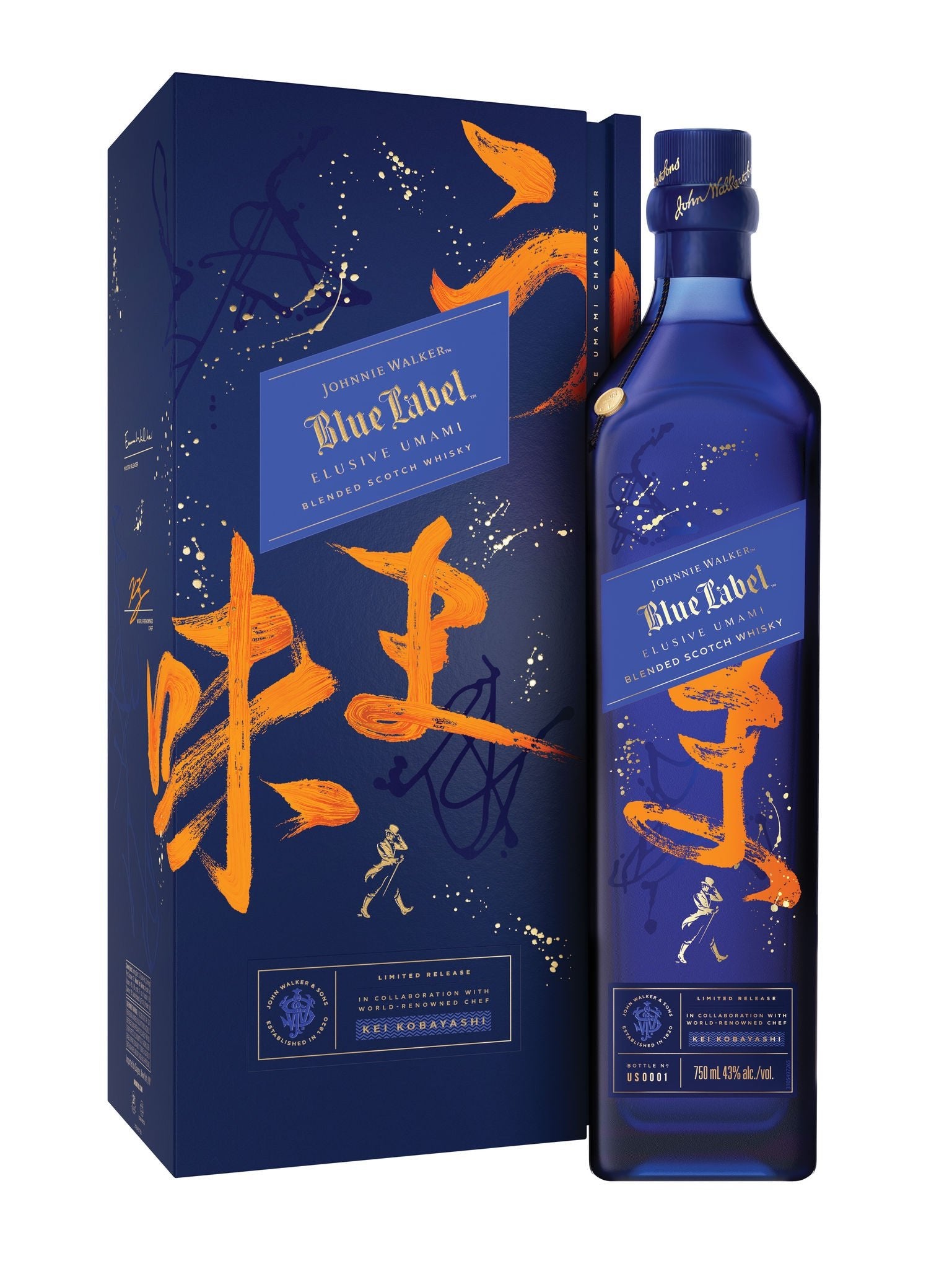 Johnnie Walker Blue Label Elusive Umami
Sale price

$750.00
Regular price
Choose options