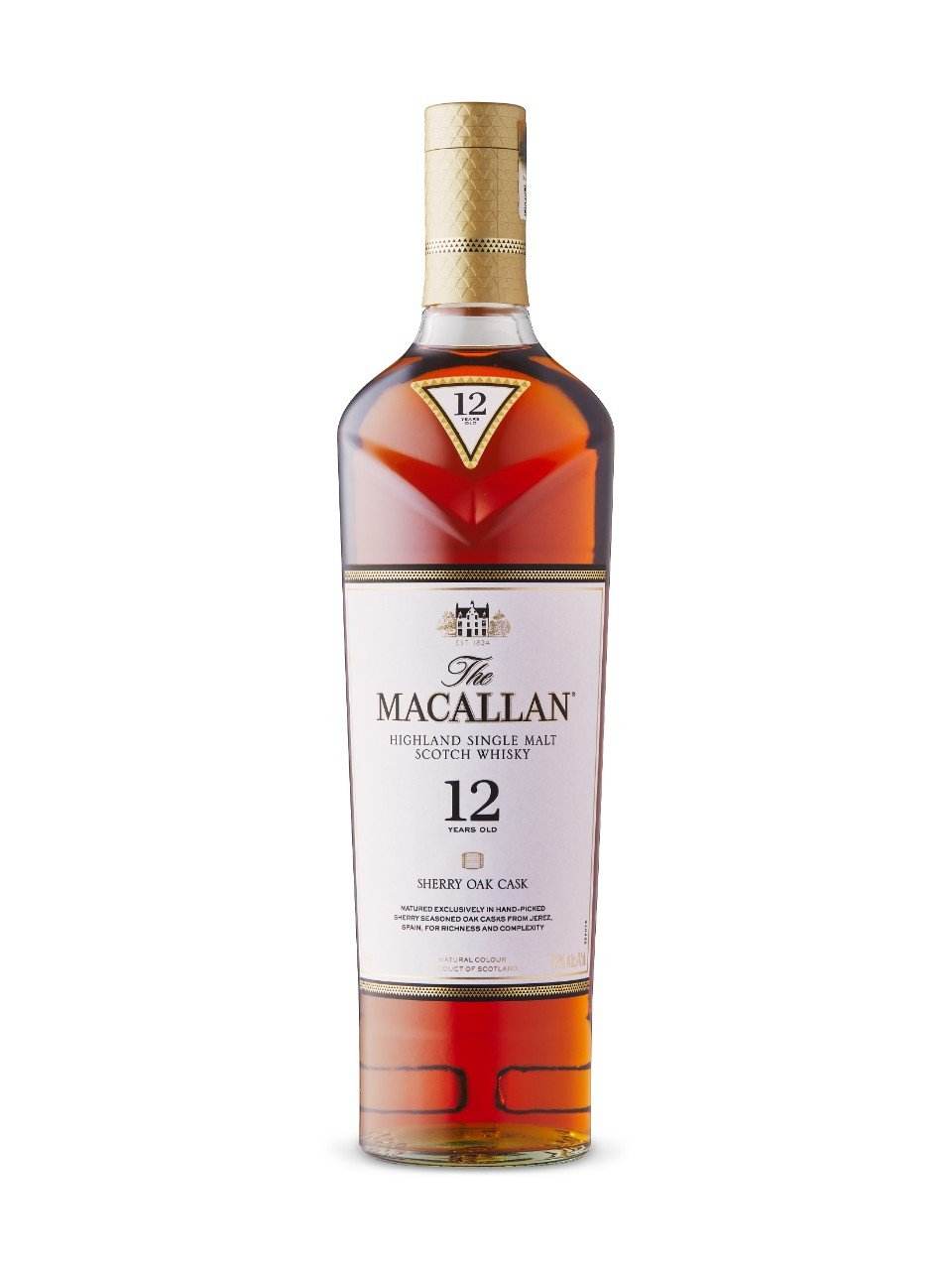 The Macallan Sherry Oak 12-Year-Old
---
---
The Macallan Sherry Oak 12 Years Old: A Timeless Emblem of Richness
Harmony of Mastery and Heritage
The Macallan Sherry Oak 12 Years Old, a gem in the whisky world, is not merely a spirit; it's a delicate balance of tradition and craftsmanship. Mastered over generations, it enwraps you in its rich, spice-infused warmth, evoking the serene landscapes of its Scottish heritage.
A Voyage into the Essence of Oak
Its essence, gracefully molded by the resolute oak of Jerez, Spain, is a journey in itself. Every sip, a discovery of robust dried fruits, chocolate, and spices, tenderly unfolds across the palate, narrating stories whispered through the barrels over the dozen years of its quiet maturation.
The Elegance of Maturity: A Connoisseur's Relish
The layers of the Macallan Sherry Oak 12 reflect a commitment to mastery, a slow, meticulous journey of aging that culminates in a rich, flavourful profile. Dark chocolate and dried fruits intertwine with a subtle spice, revealing a complex but harmonious palate, inviting a sophisticated enjoyment.
The Macallan: A Legacy Poured into a Glass
Offering a glass of The Macallan Sherry Oak 12 is to share a legacy meticulously crafted over decades. It stands as a testament to The Macallan's unwavering commitment to quality and tradition, each drop a fragment of history, embodying the rich patina of its past and the elegant sophistication of its maturity.
Threads of Flavor: A Rich Tapestry Woven over Time
Every note and nuance of The Macallan Sherry Oak 12 Years Old, from its lush notes of dried fruits to the soft glow of its rich spice, tells a story of time and cask. The spirit speaks of the silent years within the sherry-seasoned oak, whispering tales of Spain and Scotland intertwined in each lingering, luxuriant sip.
A Narrative from the Cask: The Macallan's Whisper
The Macallan Sherry Oak 12 Years Old whispers the quiet tales of two lands, an intricate dialogue between the sherry-seasoned oak of Spain and the rich spirit of Scotland. The culmination of seasoned craftsmanship and time-honoured tradition, it gently unfolds a narrative of richness, complexity, and undulating warmth with every savoured sip.
A narrative whispered through the sherry oak casks from Jerez to the Scottish Highlands, The Macallan Sherry Oak 12 Years Old intertwines regions, crafting a splendid tapestry of flavors and aromas, an emblem of the rich, dried fruits and warm spice, unfolding timeless tales with each eloquent, enduring sip.
| | |
| --- | --- |
| Type | Whisky |
| Color | Rich gold |
| Region | Scotland, United Kingdom |
| Brand | The Macallan |
| SKU | |
| Alcohol content | 43% |
| Size | 750mL |
This product is currently only available for delivery in the following provinces: Ontario
Please be advised that the vintage of the product may differ from the image shown, as the latest vintage available from the winery or Liquor Control Board of Ontario's inventory will be delivered, unless the vintage is specified in the product title.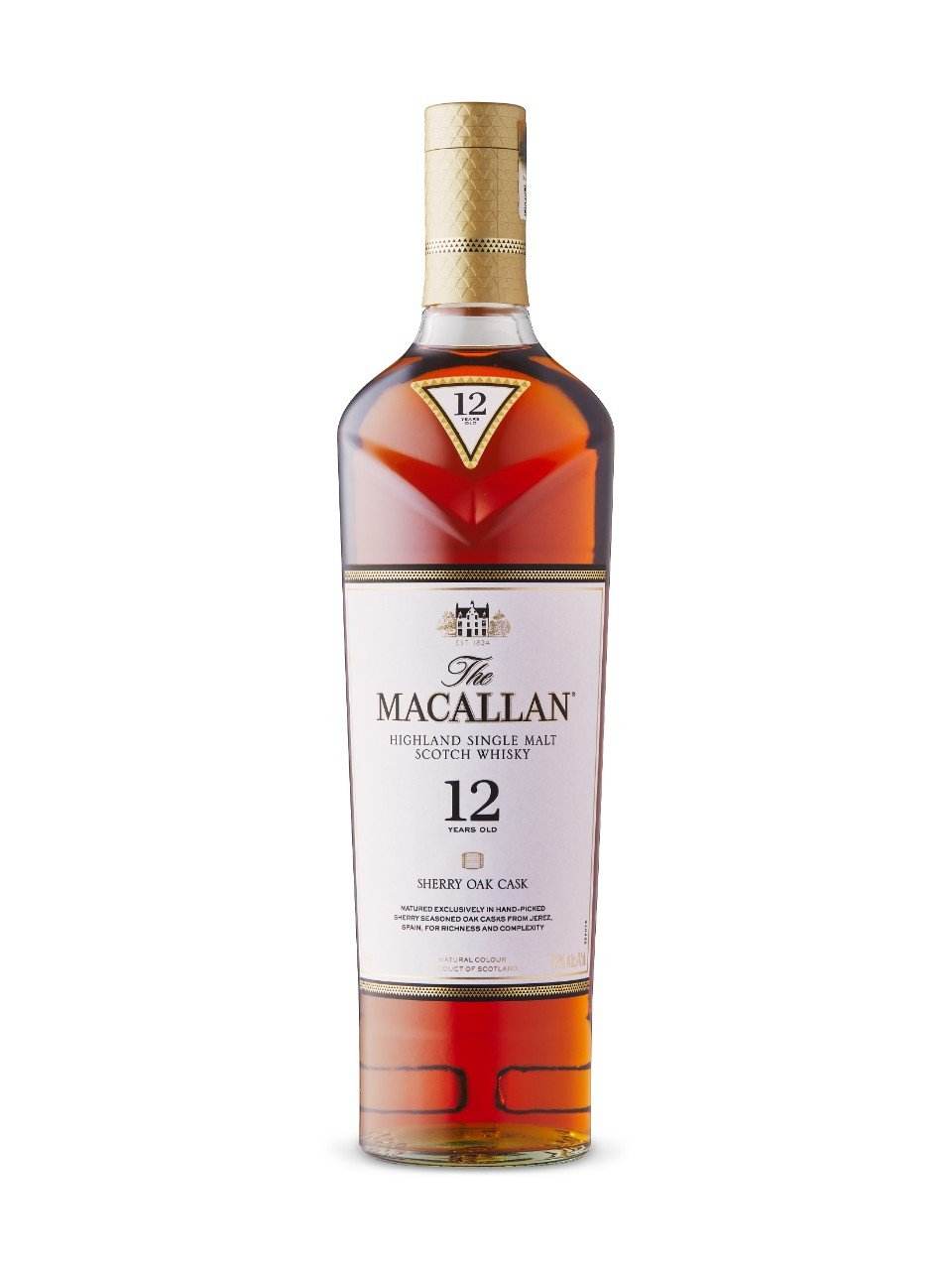 The Macallan Sherry Oak 12-Year-Old
Sale price

$260.00
Regular price
Choose options