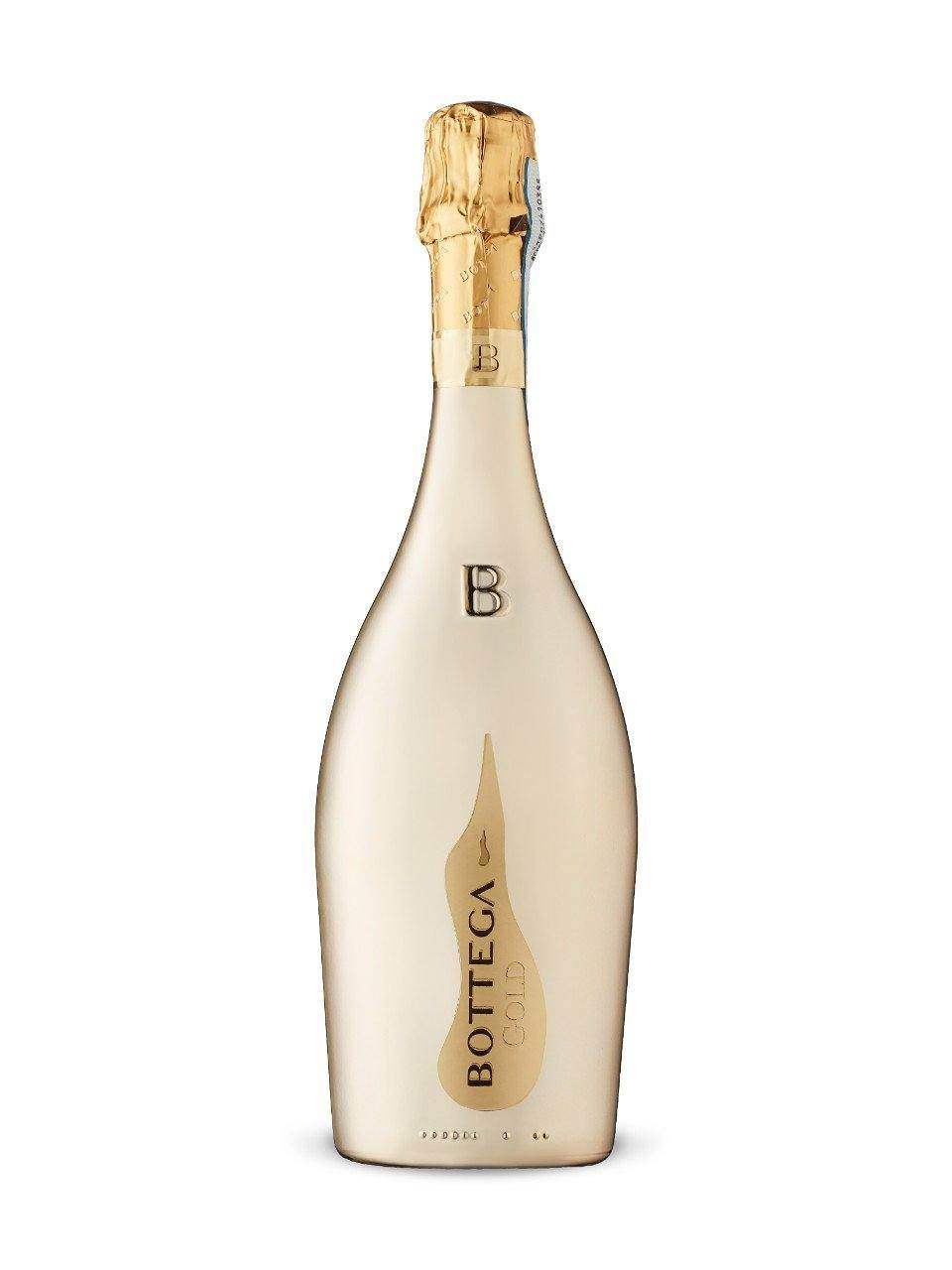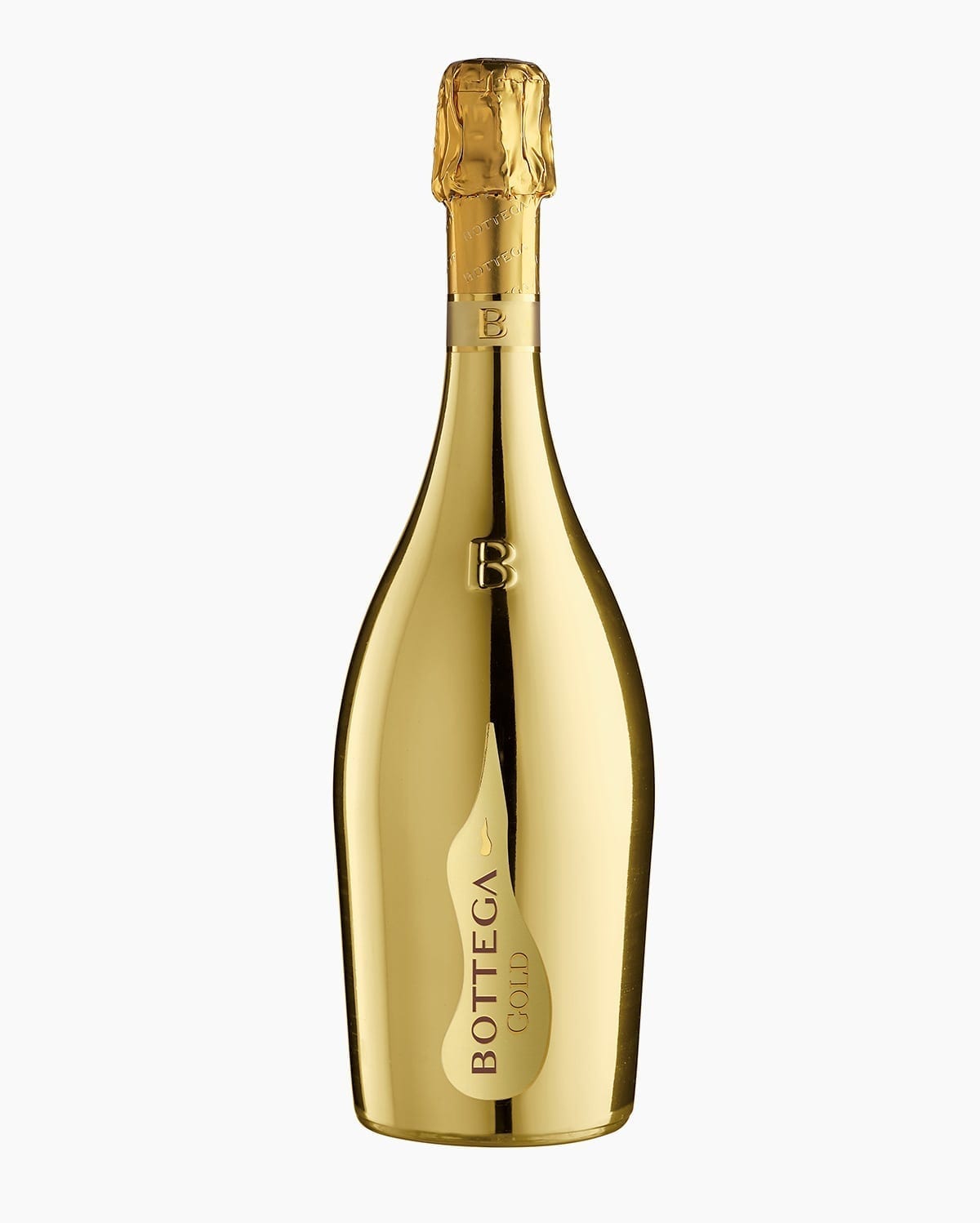 Bottega Gold Prosecco
---
---
Bottega Gold Prosecco – A Symphony of Golden Effervescence
Venturing into the lush vineyards of Veneto, Italy, the journey of Bottega Gold Prosecco unfolds. Every bottle of this effervescent gem epitomizes the craftsmanship and passion that the Bottega family has poured into winemaking for generations. Synonymous with luxury and exquisite taste, Bottega Gold Prosecco paints a scene of sunlit Italian fields, reverberating with joyous laughter and toasts to life's delightful moments.

A Voyage to Italy's Wine Heartland
The first sight of Bottega Gold Prosecco, with its shimmering golden hue, promises an enchanting experience. Uncorking the bottle releases a bouquet of captivating fragrances – a mélange of apple, pear, and floral notes. The first sip is crisp and refreshing, with the taste of golden apples dancing on the palate, rounded out by subtle hints of acacia flowers and lily of the valley.

Crafted with Passion
Bottega Gold Prosecco owes its iconic taste to the Glera grapes handpicked from the finest vineyards in the Valdobbiadene hills. Its distinct, full-bodied character is a testament to the meticulous fermentation process it undergoes, ensuring each bubble that rises in your glass carries the tradition and pride of the Bottega lineage.

Golden Moments in Toronto
For those residing in Toronto, Bottega Gold Prosecco brings Italian elegance right to your doorstep. With our specialized wine delivery Toronto service, every celebration can be accentuated with this golden delight, ensuring punctuality and authenticity.

Beyond its enthralling taste, Bottega Gold stands out as an ideal gifting solution. As a star in our Canada gift delivery selection, it effortlessly conveys sentiments of joy, love, and heartfelt appreciation.

Bottega Gold Prosecco is not just a drink; it's an embrace of life's golden moments. Whether you're celebrating a milestone, expressing gratitude, or simply indulging in the art of good living, let Bottega Gold be your companion. Because every sip is a reminder of Italy's cherished winemaking legacy and the golden moments that await.
| | |
| --- | --- |
| Type | Prosecco |
| Grapes | Glera |
| Region | Venice, Italy |
| Winery | Bottega |
| SKU | 621458 |
| Alcohol content | 11% |
| Size | 750mL |
This product is currently only available for delivery in the following provinces: Ontario
Please be advised that the vintage of the product may differ from the image shown, as the latest vintage available from the winery or Liquor Control Board of Ontario's inventory will be delivered, unless the vintage is specified in the product title.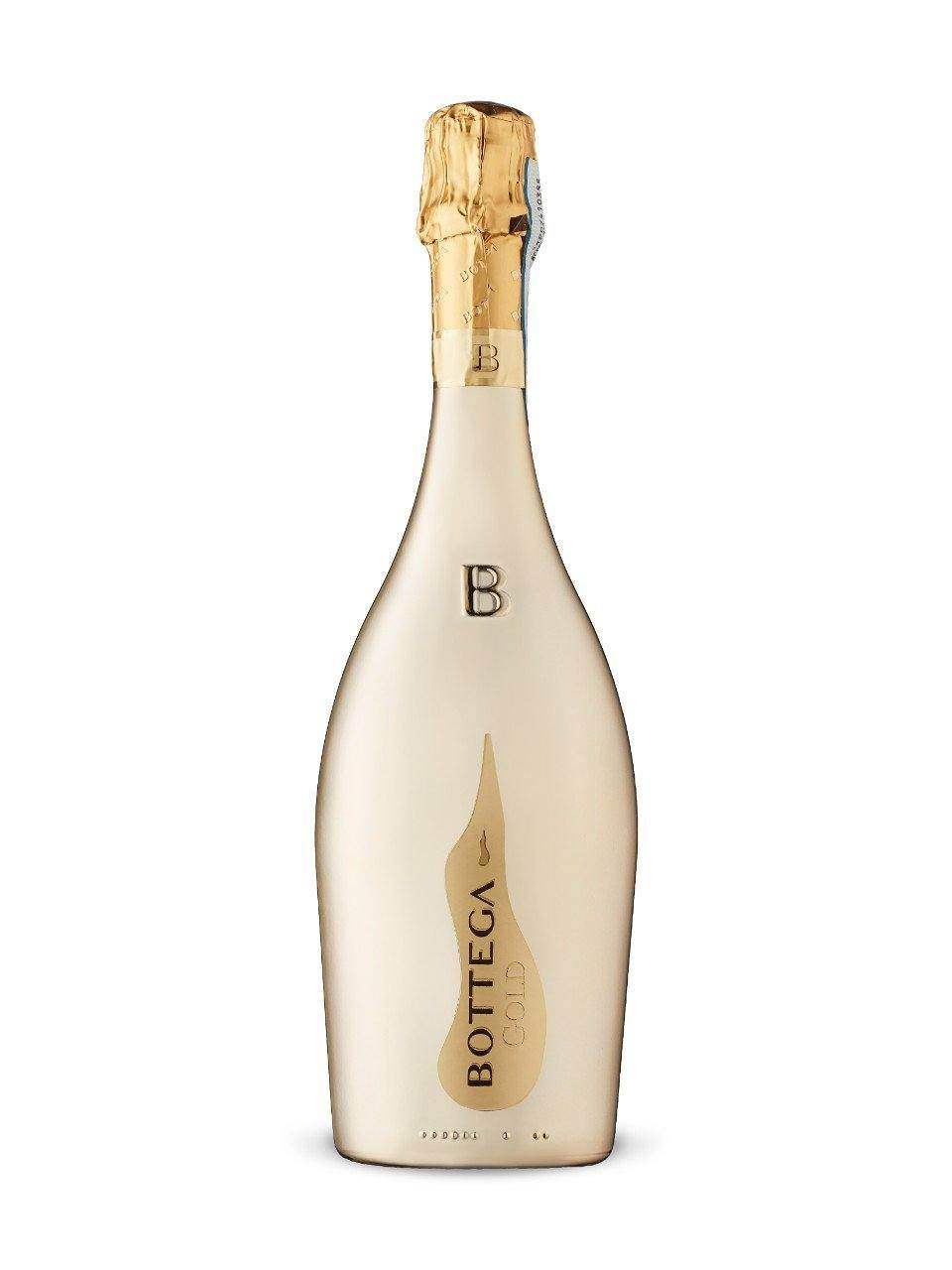 Bottega Gold Prosecco
Sale price

$42.00
Regular price
Choose options