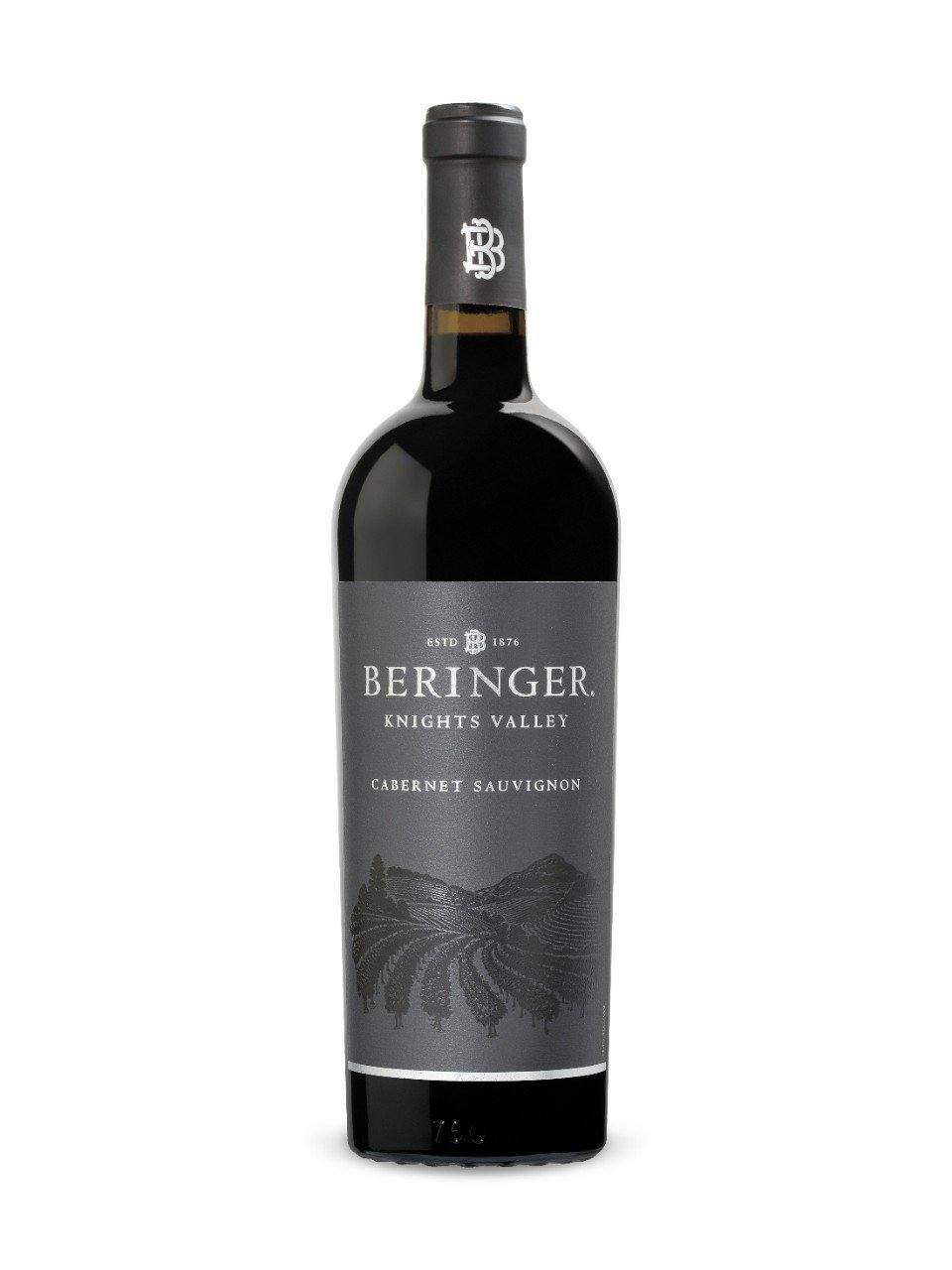 Beringer Knights Valley Cabernet Sauvignon
---
---
Beringer Knights Valley Cabernet Sauvignon - A Tapestry of Californian Excellence

From the storied terrains of California's Knights Valley, an area renowned for its idyllic climate and diverse soils, emerges the Beringer Knights Valley Cabernet Sauvignon. This wine, with its deep roots in the history of the Napa Valley's pioneering winemaking families, paints a vivid picture of the region's rich vinicultural legacy, offering an aromatic and flavor journey that's as captivating as it is memorable.

A Dance of Deep Garnet Hues
In the light, this Cabernet Sauvignon reveals its deep garnet allure, an enticing prelude to the complex symphony of aromas and flavors it embodies.

Nose - Layers of Intrigue
As you draw closer, the wine unveils a bouquet of unparalleled complexity. Dominant notes of ripe blackcurrant and blackberries intermingle with subtle hints of cedar, vanilla, and dried herbs. With each swirl, layers unfold, adding dimensions of mocha, leather, and a touch of graphite.

Palate - Elegance in Every Sip
On the palate, Beringer's Knights Valley offering truly shines. Rich flavors of dark cherry and plum are harmoniously balanced by nuances of tobacco, licorice, and dark chocolate. The tannins, although structured, are silky, paving the way for a finish that resonates with warmth and length.

A Testament to Heritage and Craftsmanship
Behind this wine lies Beringer's unwavering commitment to quality and a deep respect for the Knights Valley terroir. Each grape is a reflection of the valley's unique interplay of climate, soil, and topography, resulting in a wine that captures the essence of the region.

An Embodiment of Californian Grandeur
To present a bottle of Beringer Knights Valley Cabernet Sauvignon is to share a narrative of California's winemaking prowess, its landscapes, and its traditions. It's more than just a wine; it's an experience, a memory in the making.

Beringer Knights Valley Cabernet Sauvignon stands as an emblem of Californian wine artistry. Each glass is a journey through the sun-drenched vineyards of Knights Valley, a testament to the dedication of generations of winemakers. Here's to evenings bathed in golden sunsets, to shared stories, and to the enduring charm of wines that speak of their origins. To moments, memories, and the timeless appeal of the Napa Valley. Cheers!



| | |
| --- | --- |
| Type | Red Wine |
| Grapes | Cabernet Sauvignon Blend |
| Region | California, USA |
| Winery | Beringer |
| SKU | 352583 |
| Alcohol content | 14.6% |
| Size | 750mL |
This product is currently only available for delivery in the following provinces: Ontario
Please be advised that the vintage of the product may differ from the image shown, as the latest vintage available from the winery or Liquor Control Board of Ontario's inventory will be delivered, unless the vintage is specified in the product title.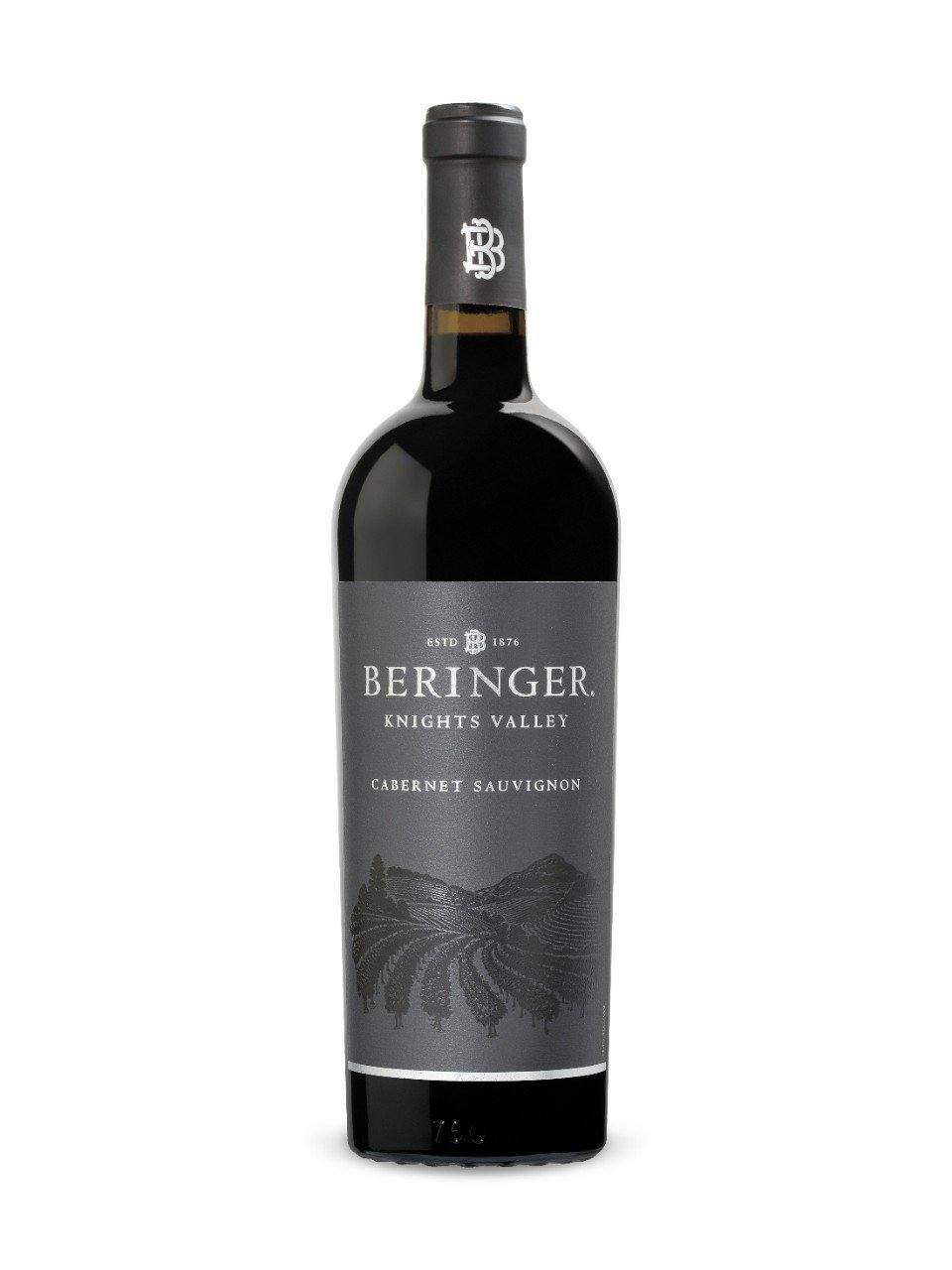 Beringer Knights Valley Cabernet Sauvignon
Sale price

$67.00
Regular price
Choose options