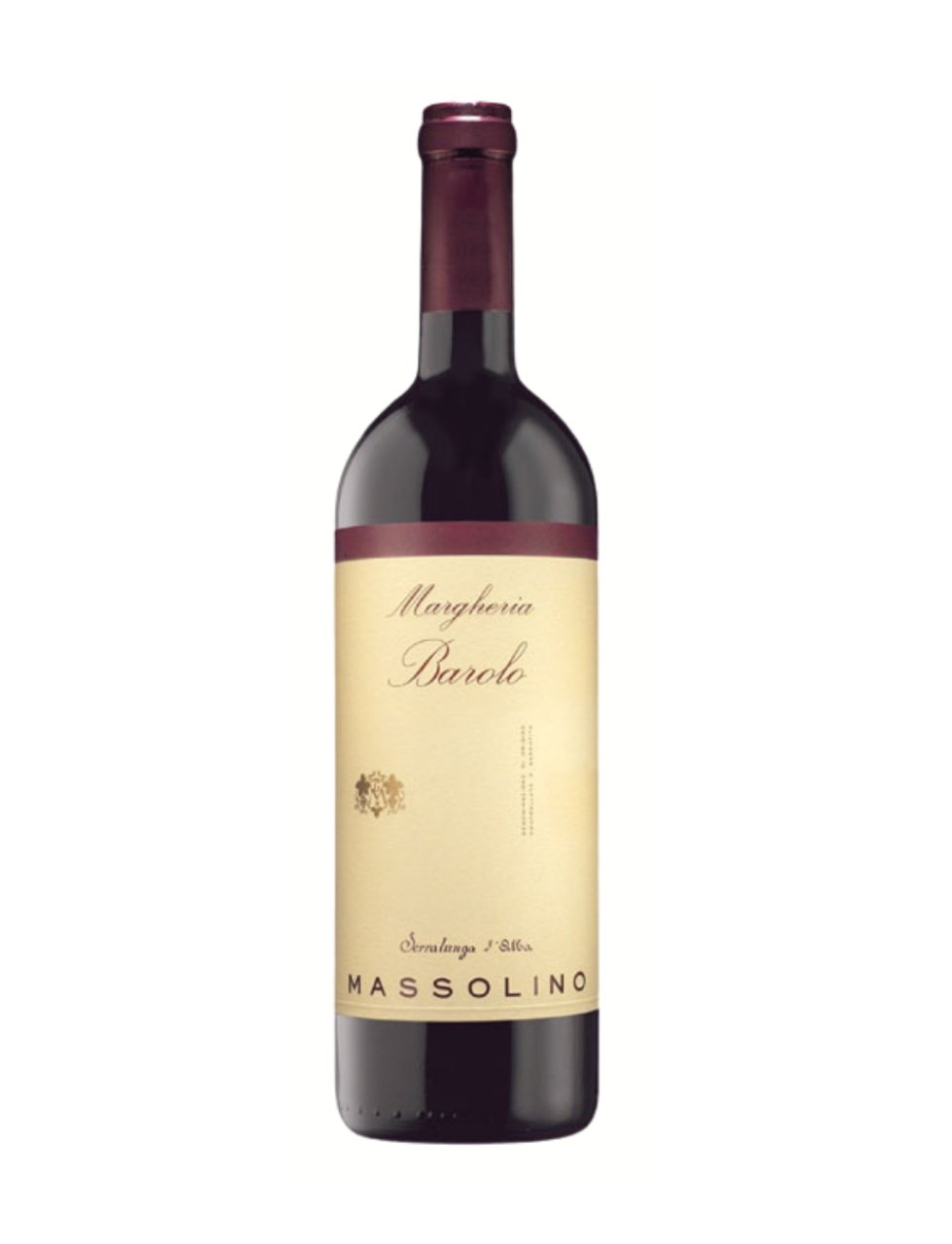 Massolino Barolo Cru Margheria D.O.C.G.
---
Sale price

$167.00
Regular price
(/)
---
Massolino Barolo Cru Margheria D.O.C.G.: A Tapestry of Time and Tradition

Distinguished, robust, and with an unyielding tie to its land of origin, Massolino's Barolo Cru Margheria unfolds a narrative steeped in the history and vibrancy of Italy's iconic wine region. Nestled in the revered terroirs of Serralunga d'Alba, the Cru Margheria vineyard confers upon its wines a splendid amalgamation of power and finesse, embodying the compelling dichotomy of Barolo.

Exploring the Essence of Massolino Barolo Cru Margheria
Upon a thoughtful sip, this Barolo captivates with its harmonious symphony of complex aromas, weaving together dark fruits, floral nuances, and an underlying minerality. It is a wine that unfolds gracefully on the palate, with an elegance borne from meticulous viticulture and a reverence for the land.

The Cru Margheria presents a robust, yet beautifully articulated tapestry of flavors, embodying the classic characteristics of Serralunga d'Alba Barolos. The intricacy of mature red fruits, paired with a structured tannic backbone and an enduring finish, create a wine that commands attention and respect.

Gifting Massolino Barolo Cru Margheria: A Gesture of Elegance and Esteem
In presenting a bottle of Massolino Barolo Cru Margheria, one transcends beyond the mere act of gifting a wine; it becomes a conveyance of appreciation, respect, and a shared understanding of the profound depth contained within each bottle.

To gift this Barolo is to share a chapter of Massolino's rich narrative and a fragment of Serralunga d'Alba's esteemed terroirs. It is an opportunity to transport the recipient to the rolling hills of the Langhe, allowing them to explore, if but for a moment, the spirit and legacy of this cherished wine region.

As an emblem of the enduring allure of Barolo, Massolino Barolo Cru Margheria makes a poignant gift for occasions that seek to mark time, celebrate achievements, or simply to extend a heartfelt thank you. It is a wine that resonates deeply, providing a shared moment of reflection and appreciation amidst the ebbs and flows of life's journey.

In essence, gifting Massolino Barolo Cru Margheria is a tender acknowledgment of shared experiences, a nod towards the rich tapestry of life, and an invitation to savor the unwavering beauty enshrined in each bottle.
| | |
| --- | --- |
| Type | Red Wine |
| Grapes | Nebbiolo |
| Region | Piemonte, Italy |
| Brand | Massolino |
| SKU | WH1002 |
| Alcohol content | 14% |
| Size | 750mL |
This product is currently only available for delivery in the following provinces: Ontario
Please be advised that the vintage of the product may differ from the image shown, as the latest vintage available from the winery or Liquor Control Board of Ontario's inventory will be delivered, unless the vintage is specified in the product title.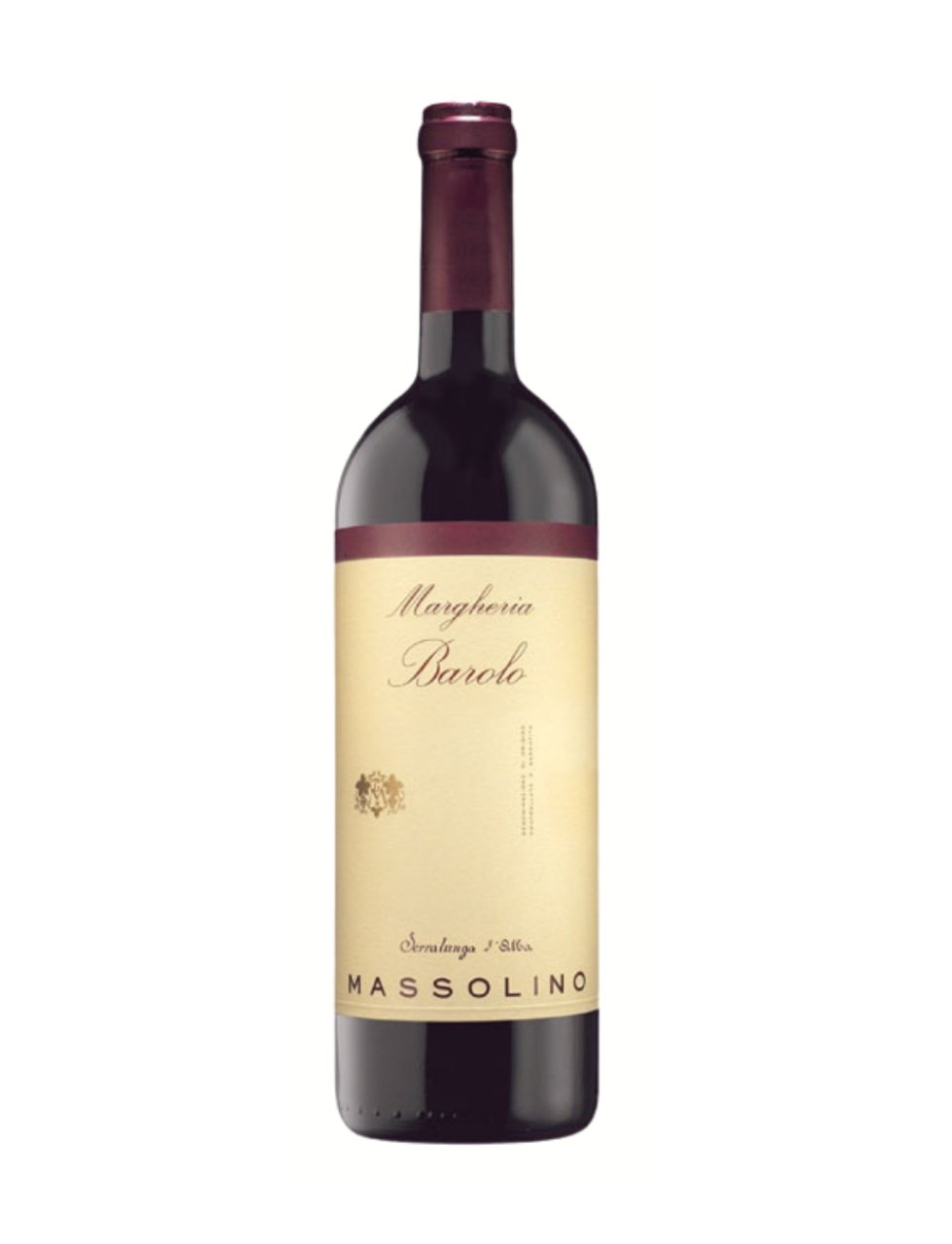 Massolino Barolo Cru Margheria D.O.C.G.
Sale price

$167.00
Regular price
Choose options