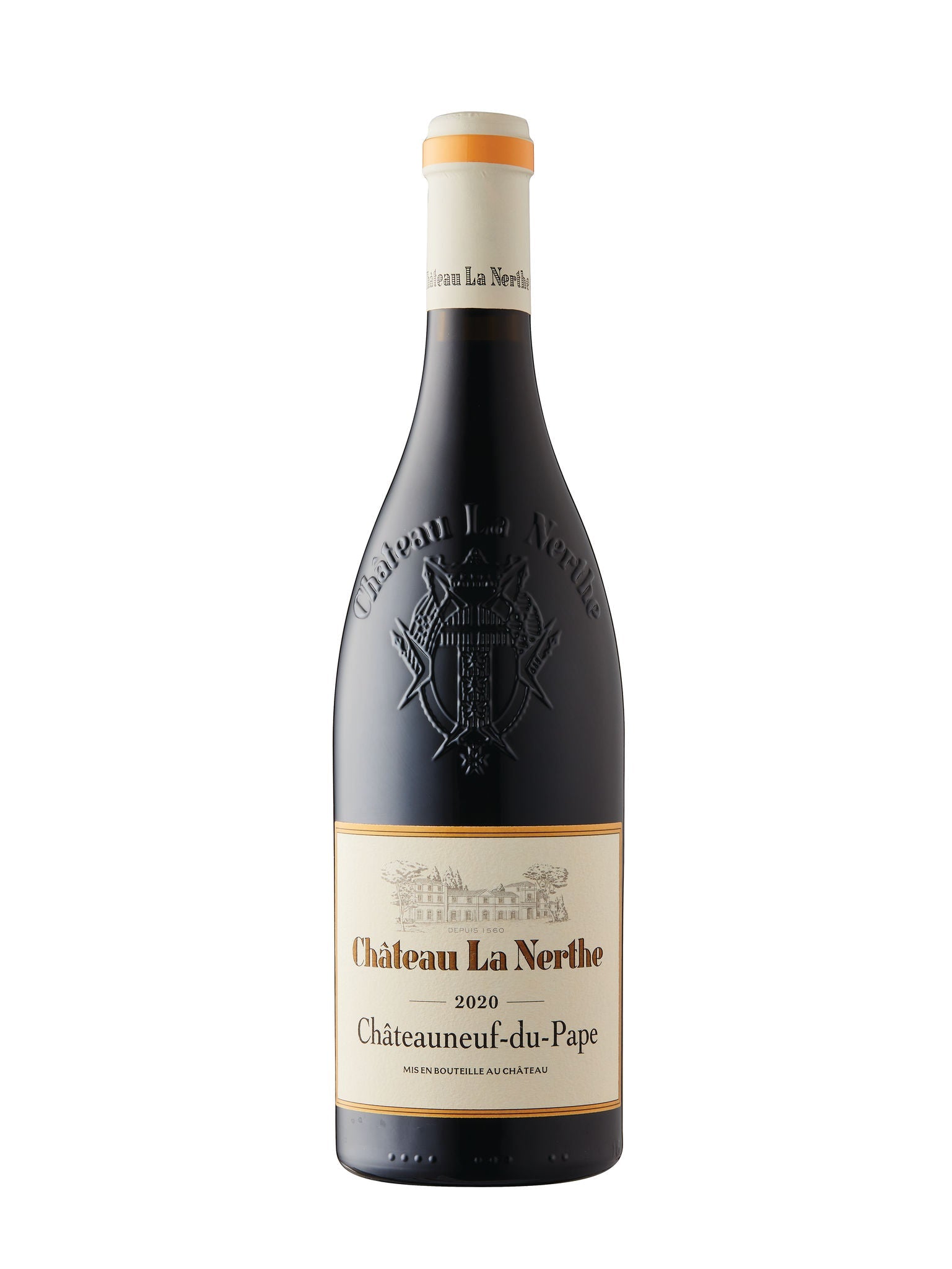 Château La Nerthe Châteauneuf-du-Pape 2020
---
---
Château La Nerthe Châteauneuf-du-Pape 2020: A Legacy Etched in Every Bottle
Introduction to a Time-Honored Tradition
The Château La Nerthe Châteauneuf-du-Pape 2020 embodies the essence of one of France's most storied wine regions. With roots that delve deep into the history of winemaking, Château La Nerthe stands as a testament to the longevity and tradition of the Châteauneuf-du-Pape appellation, renowned for producing wines of profound character and complexity.
The 2020 Vintage: A Testament to Balance
The 2020 vintage at Château La Nerthe was one marked by balance and finesse, yielding wines that capture the vibrant fruit and texture that the estate is known for. The harmonious interplay of climate, soil, and skillful viticulture has resulted in a wine that is both expressive and elegantly structured, a true reflection of the year's climatic narrative.
Winemaking: A Dance of Tradition and Innovation
At Château La Nerthe, winemaking is an art form, blending centuries-old traditions with modern innovations to ensure that each vintage reaches its highest potential. The 2020 Châteauneuf-du-Pape is a product of this philosophy, crafted from carefully selected grapes that underwent meticulous vinification processes to preserve their inherent quality and terroir expression.
Tasting Notes: A Journey for the Senses
In the glass, the Château La Nerthe Châteauneuf-du-Pape 2020 presents a rich tapestry of aromas and flavors. Notes of ripe red and dark fruits, such as cherries and blackberries, mingle with hints of garrigue herbs, licorice, and spice. The palate is embraced by a full-bodied richness, with velvety tannins and a lingering finish that speaks to the wine's aging prowess.
The Terroir: A Mosaic of Expressions
The diverse terroir of Châteauneuf-du-Pape is captured within this wine, reflecting the varied soils – from pebbled surfaces that radiate the sun's warmth to the mineral-rich layers beneath. This terroir diversity is pivotal in creating the complex flavor profile and textural depth that Château La Nerthe's wines are celebrated for.
Gifting Elegance: Château La Nerthe Châteauneuf-du-Pape
Offering a bottle of Château La Nerthe Châteauneuf-du-Pape 2020 is more than a gift; it is an expression of refined taste and recognition of one's appreciation for storied wines. Whether for a seasoned collector or a passionate enthusiast, this wine represents a thoughtful gesture that encapsulates the spirit of French winemaking excellence.
Pairing and Culinary Delights
This Châteauneuf-du-Pape is a versatile companion to a myriad of culinary experiences. It pairs exceptionally well with rich, savory dishes such as braised lamb, herbed roast chicken, or a hearty beef bourguignon. The wine's robust profile also makes it a perfect match for aged cheeses and complex, spice-laden cuisines.
Château La Nerthe: A Pillar in Wine History
As one of the oldest estates in the region, Château La Nerthe has been pivotal in shaping the history of Châteauneuf-du-Pape. Each vintage is a continuation of this legacy, an opportunity for wine lovers to partake in a historical journey that is both educational and sensorially rewarding.
The Essence of Château La Nerthe
The Château La Nerthe Châteauneuf-du-Pape 2020 is not just a wine; it's a narrative of passion, dedication, and the relentless pursuit of quality. It's a celebration of the estate's commitment to producing wines that not only embody the characteristics of the vintage but also the timeless spirit of Château La Nerthe. Enjoyed today or cellared for tomorrow, it stands as a beacon of the enduring legacy of Châteauneuf-du-Pape wines.
| | |
| --- | --- |
| Type | Red Wine | Organic |
| Grapes | Grenache Blend |
| Region | Rhône, France |
| Winery | Château La Nerthe |
| SKU | 735407 |
| Alcohol content | 13% |
| Size | 750mL |
This product is currently only available for delivery in the following provinces: Ontario
Please be advised that the vintage of the product may differ from the image shown, as the latest vintage available from the winery or Liquor Control Board of Ontario's inventory will be delivered, unless the vintage is specified in the product title.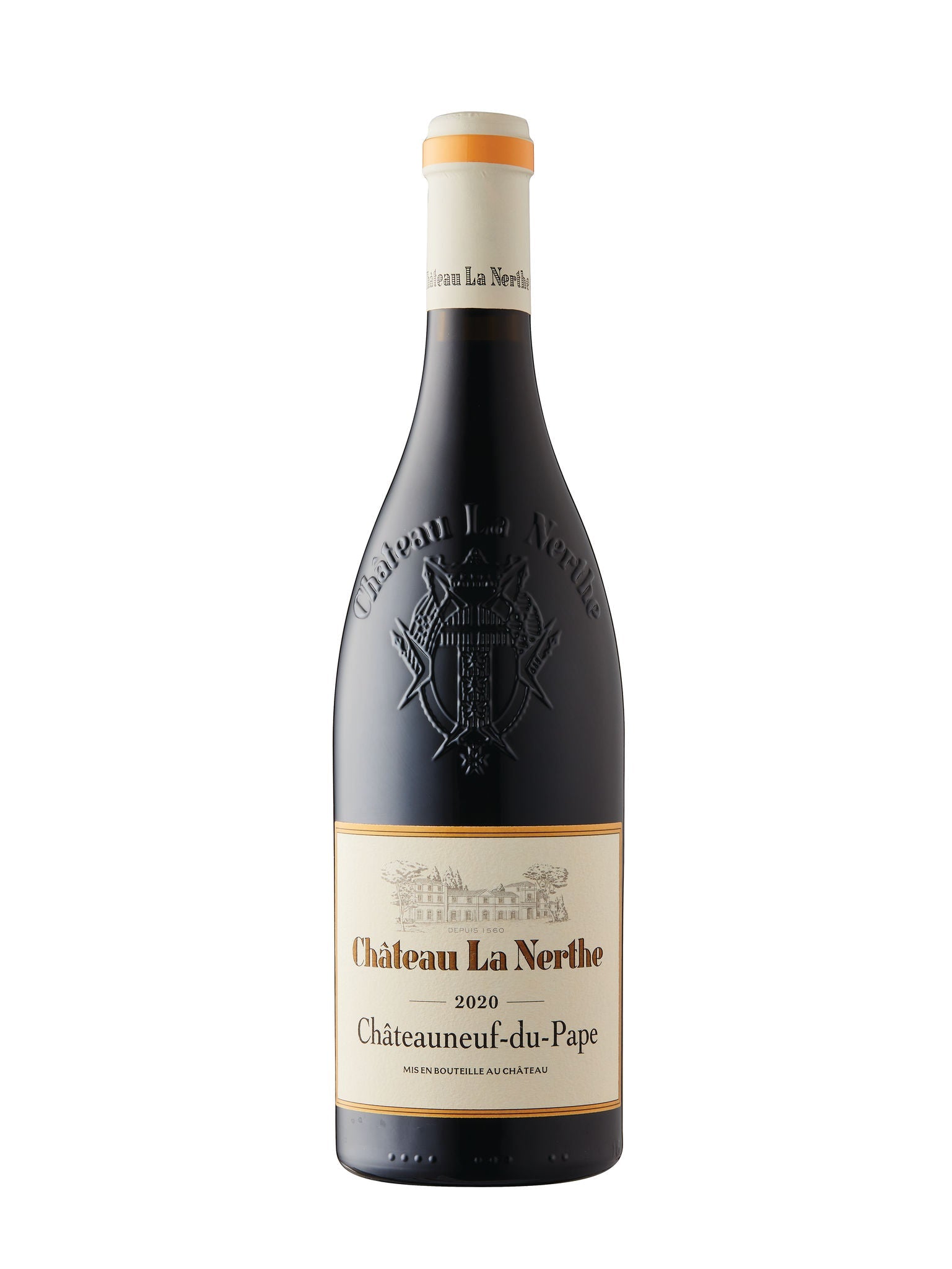 Château La Nerthe Châteauneuf-du-Pape 2020
Sale price

$80.00
Regular price
Choose options